Videos
Cole and Luiz reflect on 'a dream come true'
Chelsea's Ashley Cole and David Luiz reflected on the club's Europa League final win over Benfica last night.
"It's a dream come true," David Luiz told ITV's Ned Boulting. "I came here to win trophies and to win games like this so I'm so happy."
"If you've got to be honest, it has been a hard season for us," Cole added. "Hopefully next season we'll come strong again and go for the Champions League."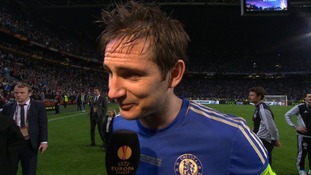 Chelsea midfielder Frank Lampard has given the strongest indication yet that he will remain at Stamford Bridge next season
Read the full story
Advertisement
Chelsea's goalscorers savour the moment
Fernando Torres and Branislav Ivanovic tell ITV's Ned Boulting of their joy after Chelsea's last-gasp Europa League final victory over Benfica.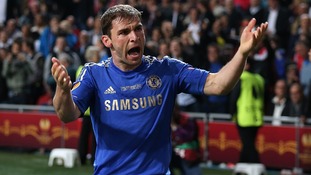 Chelsea have won the UEFA Europa League, beating Benfica 2-1 in the final in Amsterdam
Read the full story
Replay: Ivanovic late show wins Europa League for Chelsea
Branislav Ivanovic's header with 92 minutes on the clock wins Chelsea their second European trophy in successive seasons.
Replay: Cardozo equalises from the spot following Azpilicueta's handball
A straightforward decision for referee Kuipers and a straightforward finish from Benfica's Paraguayan forward.
Advertisement
Replay: Torres keeps his cool to put Chelsea ahead against Benfica
Fernando Torres scores his 22nd goal of the season - and possibly his most important, putting Chelsea ahead in the Europa League final.
Chelsea fans flock to Amsterdam
Lampard wants concentration for Final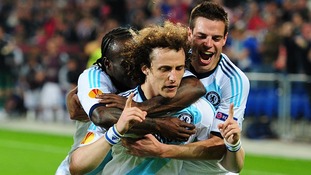 Chelsea entered the Europa League after elimination from the Champions League group stage - here's how they reached Amsterdam
Read the full story
Back to top