Videos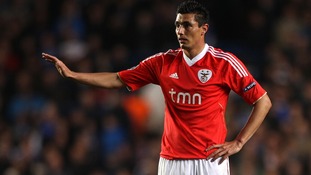 Oscar Cardozo struck twice as Benfica overturned a first-leg deficit to reach the Europa League final 3-1 - 3-2 on aggregate
Read the full story
Replay - Vital goal from Cardozo
Oscar Cardozo makes it 3-1 to Benfica, and puts them ahead overall.
Advertisement
Video - Gokhan suffers head injury
Gokhan Gonul gets a kick to the face, and is almost knocked out cold.
Replay - Cardozo casually gives Benfica the lead
Oscar Cardozo nets after a quick free-kick.
Replay - Kuyt nets from the spot
Dirk Kuyt equalised for Fenerbahce after a debatable handball.
Replay - Gaitan opens the scoring
Benfica went 1-0 up thanks to a lovely finish from Nico Gaitan.
Advertisement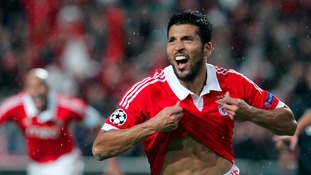 Turkish giants Fenerbahce have a narrow advantage from the first leg, and will face a tough fight in Lisbon
Read the full story
Back to top