Videos
Ferguson concerned over Jones injury
Phil Jones left Old Trafford on crutches tonight to cast a shadow over Manchester United's 2-1 FA Cup win over Reading, and could put his participation in next week's Champions League second leg against Real Madrid in doubt.
"We'll have to assess it in the morning," said United manager Sir Alex Ferguson.
"It's an ankle injury obviously so I'd imagine he'll not be ready for Saturday anyway.
"But we'll see what he's like after that."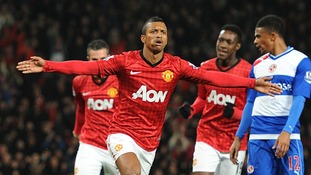 Manchester United overcame stubborn Reading resistance to book an FA Cup quarter-final berth at Old Trafford
Read the full story
Advertisement
Back to top