Videos
England keeper Joe Hart: We deserved to beat Brazil
England goalkeeper Joe Hart was on fine form against Brazil at Wembley, saving Ronaldinho's penalty when the game was poised at 0-0. After the game, he spoke to FATV…
Highlights: England 2-1 Brazil
Theo Walcott delighted with display against Brazil (video)
Did Theo Walcott come of age at international level against Brazil? Perhaps that's overstating it, but he's certainly high on confidence right now. (Via FATV)
Advertisement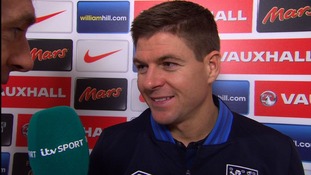 England skipper Steven Gerrard hailed the individual performance of midfielder Jack Wilshere in the Three Lions' victory over Brazil
Read the full story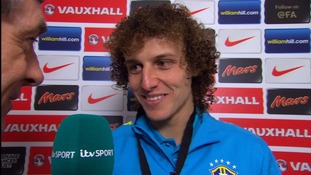 Skipper David Luiz told ITV's Gabriel Clarke his side will fancy their chances when England travel to meet his Brazil side in the summer
Read the full story
'We've proved we can beat anyone on our day'
Match winner Frank Lampard shared his thoughts on the game with ITV's Gabriel Clarke.
Replay: Brilliance from Lampard puts England ahead
Frank Lampard's controlled finish gives England a 2-1 lead on Brazil, and also sees the midfielder overtake Bryan Robson on the Three Lions' all-time scorers list.
Advertisement
Replay: Fred cancels out England's lead after Gary Cahill's error
That's not a video Gary Cahill will want to be watching when he gets home tonight.
Load more updates
Back to top