Live updates
England v Scotland on ITV draws 9.2m peak audience
ITV's live coverage of England v Scotland at Wembley drew a peak audience of 9.2 million viewers, a 39 per cent viewing share.
Last night's match was watched by an average of 8.2 million viewers from kick-off to final whistle, a 36 per cent audience share.
Reaction: Gordon Strachan disappointed to concede two headed goals at Wembley
Scotland's boss spoke to ITV Sport after seeing his side lose to England.
Advertisement
Roy Hodgson post-match reaction: England manager delighted for debutant Lambert
ITV reporter Gabriel Clarke spoke to England boss Roy Hodgson after the match, and asked him about Three Lions new boy Rickie Lambert…
Kenny Miller post-match reaction
We spoke to Scotland's veteran striker Kenny Miller after the game…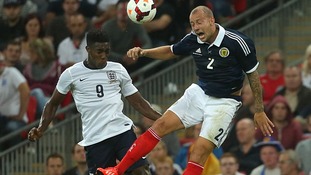 Check out the scores on the doors for both sets of players at Wembley, as auld enemies clashed in a five-goal thriller
Read the full story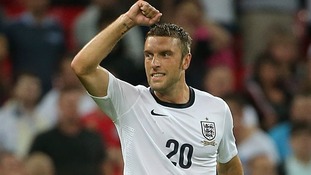 Rickie Lambert reflected on a moment he had been waiting for all his life as he marked his England debut with a dream winner
Read the full story
Advertisement
If someone said what are my teams DNA and someone replied set pieces I would pack up and go home!
Rio Ferdinand Tweets about a comment from ITV pundit Gareth Southgate that England's DNA is based on set-pieces.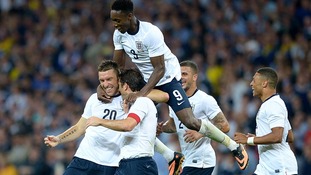 Rickie Lambert applied a Roy of the Rovers finish to a comic strip kind of game as England edged a five-goal thriller at Wembley
Read the full story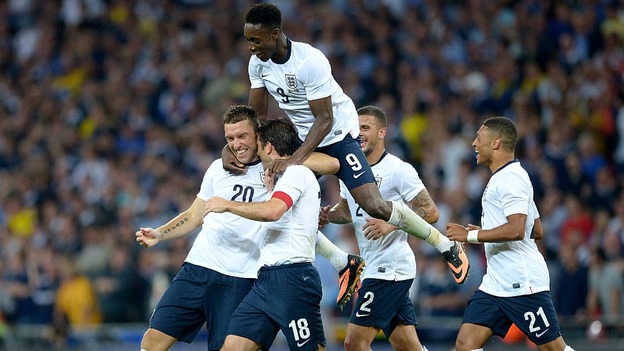 FT - England 3-2 Scotland
It's Rickie Lambert's night at Wembley. The Saints supersub scored the winner against Scotland with his very first touch in international football. That's quite a script, and with a very likeable hero too.
Load more updates
Back to top