Premier League live updates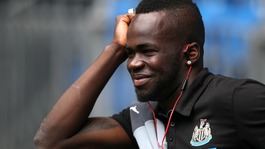 Alan Pardew has urged Newcastle to tie up key midfielder Cheick Tiote's future after risking losing him this summer
Read the full story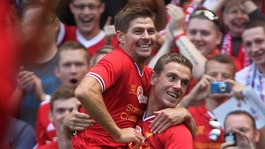 Jordan Henderson feels criticism of Steven Gerrard this season is totally unjustified
Read the full story
Advertisement
Redknapp wants temporary subs
Harry Redknapp has called on the Premier League to consider temporary substitutions in a bid to improve concussion treatment.
The QPR boss was left frustrated after medics withdrew Sandro just 11 minutes into Saturday's 2-1 defeat at Southampton, only for the Brazil midfielder to be deemed "fine" at half-time.
You couldn't wait 10 or 15 minutes with 10 men, you just couldn't do it. So you couldn't give medics that amount of time to look at a player.

But it doesn't sound the worst idea for a temporary replacement, so that the doctors could have a longer look at the player with the potential head injury.

That is something worth looking at.

Medical people have got to be so careful, they can't take a chance because if anything went wrong there would be massive trouble.

If someone is very bad you cannot expect them to carry on because if something went wrong we would all be very sorry.

At half-time there didn't seem to be a lot wrong with Sandro to me though.

He was fine in the changing rooms, he didn't look too bad at all but obviously the doctors have got to err on the side of caution."
– QPR manager Harry Redknapp.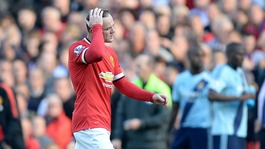 Wayne Rooney apologised to his Manchester United team-mates for his reckless lunge on Stewart Downing
Read the full story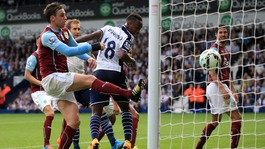 Saido Berahino's brace powered West Brom past hapless Burnley 4-0 to seal their third straight win
Read the full story
Nolan: Goal should have stood
Kevin Nolan accused assistant referee Andrew Garratt of taking a guess on the decision that prevented West Ham from taking a valuable point at Manchester United.
Nolan thought he had grabbed a 2-2 draw for West Ham when he tapped in Carl Jenkinson's cross in the final minute at Old Trafford, but Garratt flagged for offside and referee Lee Mason disallowed the goal.
Hammers boss Sam Allardyce was fuming at the officials over the decision after the 2-1 defeat and his captain was also unhappy with the call, which came at the end of a dramatic match in which Wayne Rooney was sent off.
Nolan, who came on in the second half, thinks Garratt could not have known whether he was offside as he was not up with play.
I couldn't believe it. I put the ball in, started celebrating and then I saw the flag. I know he has definitely gambled on it because he can't have seen it, because if he had seen it he wouldn't have given it offside.
– West Ham's Kevin Nolan.
Advertisement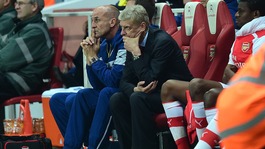 Arsene Wenger is confident Arsenal will soon find the winning formula again after seeing his once formidable midfield hit by injuries
Read the full story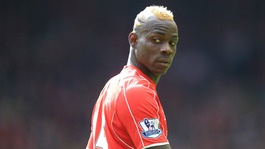 Brendan Rodgers praised Mario Balotelli's attitude during his first Merseyside derby
Read the full story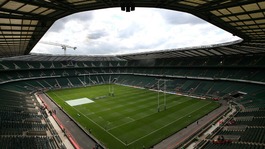 Chelsea have taken the first step towards a possible temporary move to Twickenham after making an approach to the Rugby Football Union
Read the full story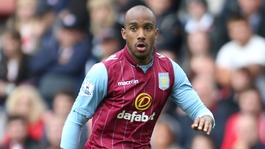 Arsenal are set to move for Fabian Delph of Aston Villa with the England man yet to pen a new contract
Read the full story
Load more updates