Northampton live updates
Canavan mobbed by Scunthorpe team-mates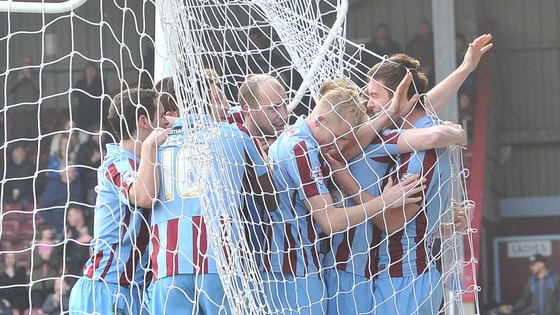 Niall Canavan is mobbed by team-mates after opening the scoring against Northampton, who hit back through Zander Diamond seven minutes later.
Photo: Emoitonal Metersacker drops to his knees after Arsenal's third
Northampton appoint Wilder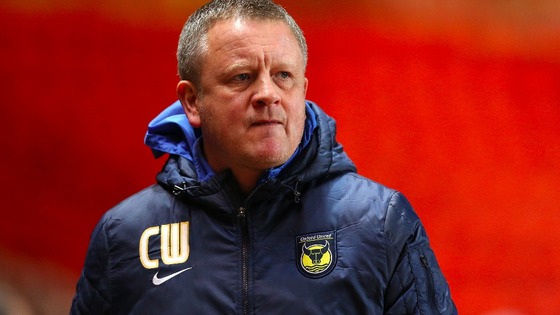 Chris Wilder has left Oxford United to take over the manager's job at League Two rivals Northampton Town.
Advertisement
Boothroyd leaves Cobblers after heavy defeat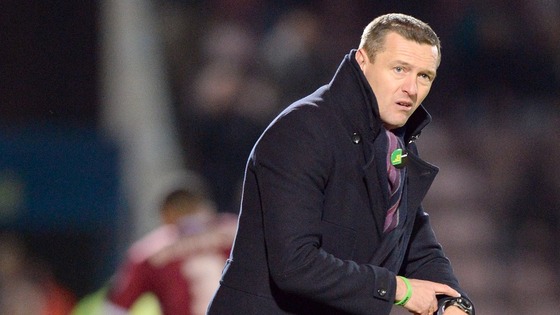 Aidy Boothroyd has left his role as manager at Northampton Town seven months after taking them to the League Two play-off final.
After seeing his side lose 4-1 at home to Wycombe the decision was taken for the ex-Leeds boss should relinquish his responsibilities.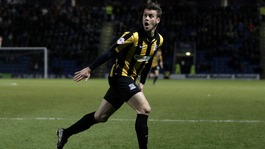 Grimsby shocked Northampton, Kidderminster eased past Newport while Peterborough smashed Tranmere
Read the full story
Boothroyd: We're close to being a decent team
Northampton boss Aidy Boothroyd told ITV's Ned Boulting that he was impressed by his side's performance at Bishop's Stortford.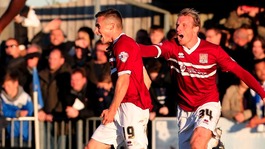 Northampton survived a scare as goals from Danny Emerton and Luke Norris secured a 2-1 win at Non-League Bishop's Stortford
Read the full story
Advertisement
REPLAY: Norris in the right place
Luke Norris is the first man to a rebound, allowing him to slot home.
REPLAY: Emerton smashes one in
Daniel Emerton hits a fearful shot to give Northampton the lead.
Roy O'Donovan has dropped down the leagues so he can try and show his talents, and he is a guy who possesses a lot of talent, so if he's able to put a number of goals on the board, that should raise his profile backt o where it should be. I don't think Aidy is going to use this competition to give his younger players confidence. I would expect him to put a lot of his experienced players like Clive Platt and Chris Hackett out there to get the job done.
– ITV pundit Clarke Carlisle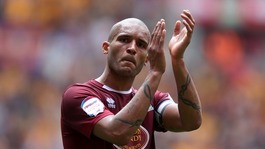 Former Northampton captain Clarke Carlisle is expecting the Cobblers to have a tough time of it on Sunday against Bishop's Stortford
Read the full story
Load more updates