Arsenal live updates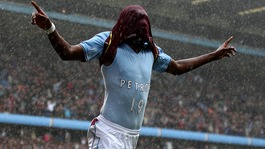 We round-up the hottest transfer talk of the day, with Spurs linked to highly rated Aston Villa striker Christian Benteke
Read the full story
Koscielny: We did the job
Laurent Koscielny maintains the Arsenal players knew exactly what was at stake if they had failed to beat Newcastle and missed out on another shot at the Champions League.
It is very important for the club to be in the Champions League.

The team played well and gave themselves for the team.

We are all good players and we want to play Champions League. It is a big competition. We did the job and we are happy.
– Laurent Koscielny speaking to www.arsenal.com.
Advertisement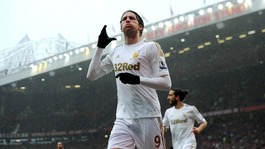 As the curtain comes down on yet another action-packed season, it is time to look at some of the men who made their mark
Read the full story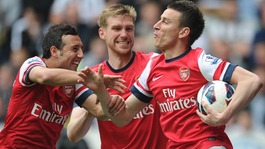 Laurent Koscielny ensured Arsenal of a place in the Champions League qualifiers with the only goal in a tight encounter at Newcastle
Read the full story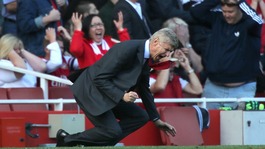 Arsenal manager Arsene Wenger has challenged his team to concentrate on winning a football match and nothing more against Newcastle
Read the full story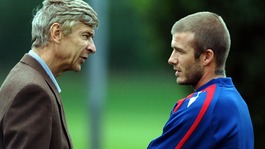 Arsenal manager Arsene Wenger today paid tribute to David Beckham and admitted that he had been interested in signing the midfielder
Read the full story
Advertisement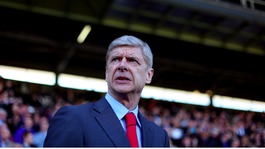 Arsenal manager Arsene Wenger would "fancy" a play-off for Champions League qualification with Chelsea
Read the full story
Gareth Bale and Alex Oxlade-Chamberlain play five-a-side in new advert
Not something you see every day down your local Powerleague - Tottenham's Gareth Bale and Arsenal's Alex Oxlade-Chamberlain show off their considerable skills playing as ringers in an advert released today.
We just have great experience in knowing what to do when the time is right. It is funny. It happens every year.

We tend to finish very strong. I think it is just because the players want it so much.

It (Champions League football) is big for the future of the club and the players. We have been in it for the last 15 years and we don't want to be the players who are not part of that.

We just need to show that in the mid-season and at the start and we could hopefully be even higher than we are and not have this situation we are in.

But it is very positive, and we will be fighting strong on Sunday.
– Arsenal forward Theo Walcott
Load more updates