Atletico Madrid live updates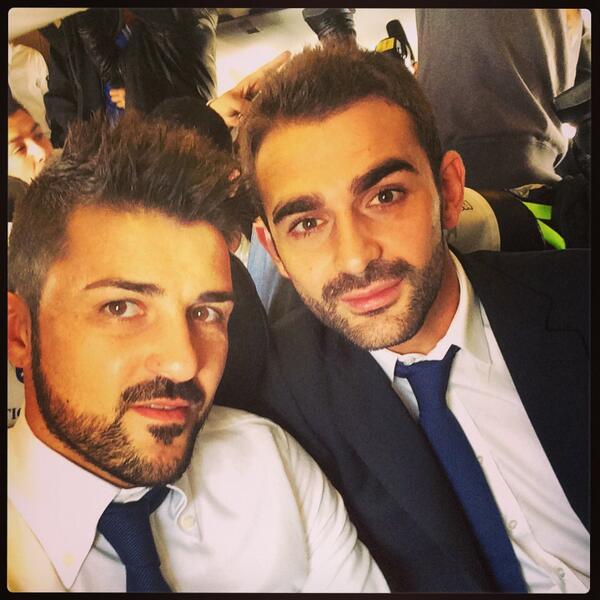 Who has the better keeper?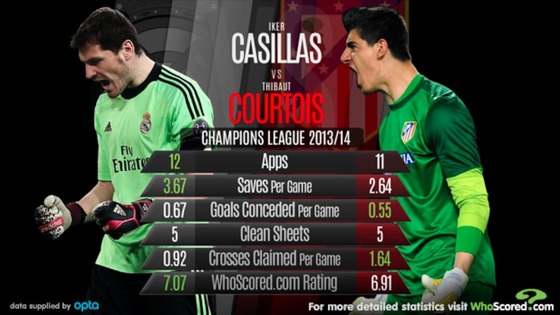 Stats and graphics provided by WhoScored.com
Advertisement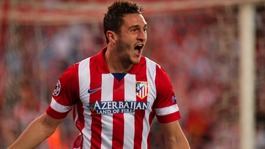 When Atletico Madrid take to the field against city rivals Real on Saturday night, they will know midfielder Koke could turn the game
Read the full story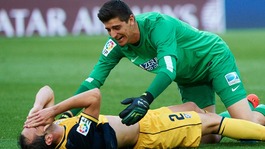 Goalkeeper Thibaut Courtois admits his Chelsea future next season is "unclear"
Read the full story
Messi not included in La Liga team of the season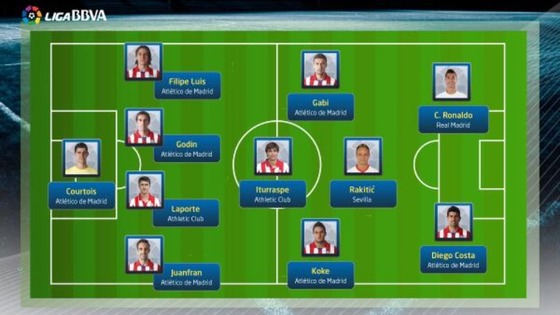 Seven players from champions Atletico were included in La Liga's official team of the season.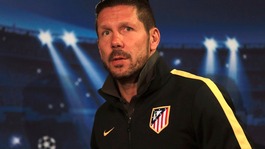 Atletico Madrid coach Diego Simeone urged his team to continue with the same mindset they have shown all season when they visit the Nou Camp
Read the full story
Advertisement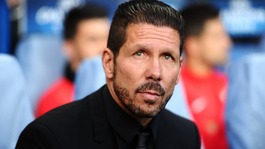 Atletico Madrid manager Diego Simeone thinks the Spanish title run-in's intensity will help his side
Read the full story
Atletico Madrid falter at Levante
Atletico Madrid's bid to be crowned Primera Division champions for the first time since 1996 suffered a major blow as they were beaten 2-0 at mid-table Levante, a result that gives fresh hope to title rivals Barcelona and Real Madrid.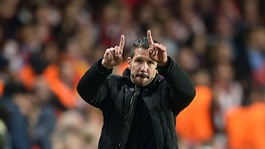 Diego Simeone praised his players' mothers for producing sons with "balls" after Atletico Madrid booked their place in the final
Read the full story
Tiago: We're living the dream
This is turning into a "dream" season for Atletico Madrid, with a Champions League final against rivals Real Madrid on the horizon after captain Tiago helped overcome former club Chelsea.
Winning here is not easy. We played well against a very good team and we are very happy to get to the final.

We knew that if we scored a goal the situation for Chelsea would become more difficult.

Scoring before half-time was very important for us as it gave us confidence. In the second half we were able to play in the spaces behind the Chelsea defence and we are very strong when we play like that.

It is unbelievable for us to play this final. On Sunday we have another 'final' against Levante and maybe we have a possibility to win the league title as well. This season is a dream.
– Atletico Madrid midfielder Tiago
Load more updates