Barcelona live updates
Andre Villas-Boas linked with Barcelona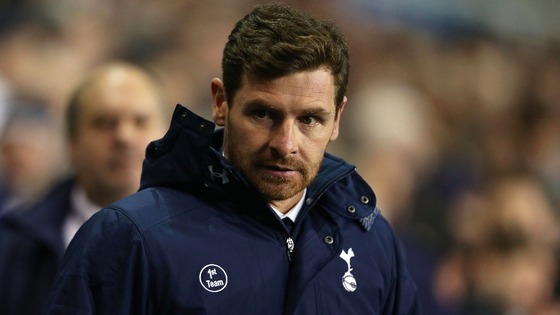 Andre Villas-Boas is one of the candidates being considered to take over from Tata Martino at Barcelona, according to a Spanish publication with close ties to the Catalan club.
Sport.es are claiming the former Chelsea and Spurs manager could take over at the La Liga giants in time for the start of next season.
Despite their lofty league position and an impressive result against Man City in the Champions League, current Barcelona boss Martino has come under fire this season for his team's style.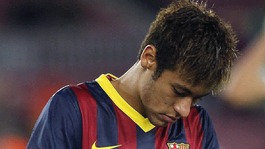 Barcelona have made a voluntary payment to the Spanish tax authorities relating to the signing of Neymar, while again denying any wrongdoing
Read the full story
Advertisement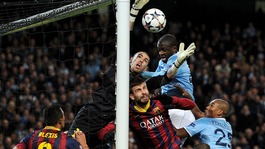 Some big names in, some big names out, you do the hokey cokey, that's what the transfer window is all about
Read the full story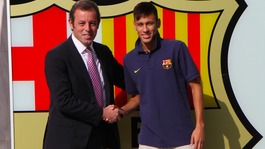 Catalan club Barcelona have been charged with tax fraud by the Spanish it courts in relation to Neymar's summer transfer
Read the full story
Pique pleads with the referee not to book Negredo
Here's something you probably weren't expecting to see last night, especially from a team like Barcelona who have a reputation in England for play-acting.
You may have missed it in last night's footage, but this close-up shot shows Gerard Pique pleading with the referee not to book Alvaro Negredo.
It was a nice touch from Pique, who plays alongside Negredo for Spain.
Video: Taarabt and Balotelli fool around in Milan
Messi and Dani Alves warm-up at the Etihad
Advertisement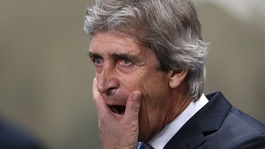 Man City boss Manuel Pellegrini launched an astonishing attack on referee Jonas Eriksson after the 2-0 defeat by Barcelona
Read the full story
Pellegrini launches scathing attack on referee after Man City defeat
Pellegrini: 'I think the referee decided the game because before the penalty was a foul on Navas'
Pellegrini: 'This referee did Barca v Milan game at group stage & made an important error against Barca. Today he rearranged [put it right]'
Pellegrini says 'from the beginning the referee was not impartial' ... straying into dangerous territory there
Video: Barcelona doubters need to shut up, says Fabregas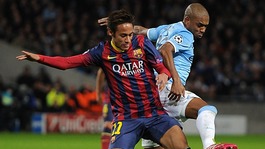 So it's advantage Barcelona and Messi finally got his first goal at an English club ground, but how did everyone rate out of 10?
Read the full story
Load more updates