Barcelona live updates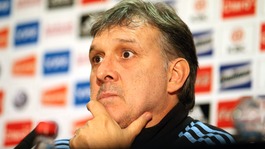 Argentina boss Gerardo Martino has reiterated he will always vote for Lionel Messi in the Ballon d'Or
Read the full story
Luis Suarez: I don't bite like Mike Tyson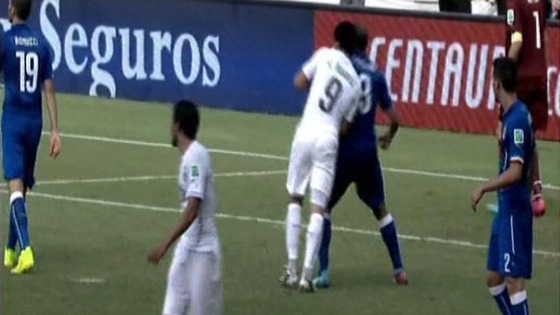 Luis Suarez has downplayed his human munching tendencies by comparing his bites to Mike Tyson's on Evander Holyfield.
Former heavyweight boxer Tyson infamously bit off part of Holfyfield's ear during a WBA title fight in 1997.
Suarez returned from a four month ban in October after sinking his teeth into Giorgio Chiellini at the World Cup, and had previously been punished for biting opponents while playing for Ajax and Liverpool.
Instead of reiterating his apology for biting a fellow professional, Suarez has once again decided to portrayed himself as the victim in an interview with Marca.
"None of my bites were like Mike Tyson's on Evander Holyfield," he said. "But nobody cares about that."
Meanwhile, the former Liverpool striker has thanked Steven Gerrard for advising him against joining Arsenal from the Reds in 2013.
Advertisement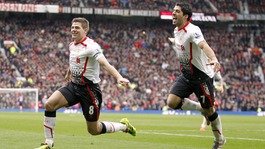 Former Liverpool striker Luis Suarez has thanked Steven Gerrard for talking him out of joining Arsenal to wait for a bigger club
Read the full story
Ronaldo denies allegations over Messi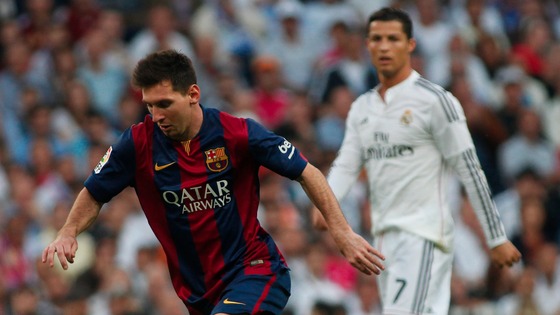 Following suggestions in a new book that Cristiano Ronaldo made offensive remarks about Lionel Messi, the Real Madrid star took to Facebook last night to deny the claims.
The Portuguese captain told his 101 million Facebook fans:
News is circulating that I allegedly made offending remarks regarding Lionel Messi. This is absolutely false and I have assured my lawyer takes action to sue those responsible. I have the utmost respect for all my professional colleagues, and Messi is obviously no exception.
– Cristiano Ronaldo

In a new book about Messi, it is claimed that Ronaldo regularly refers to Messi with offensive remarks, an allegation the Portuguese international strongly denies.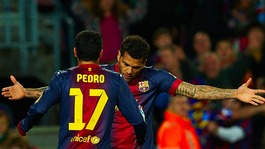 Arsene Wenger has realised his time are pretty mediocre at the moment so has decided to chase some defenders a man named Pedro
Read the full story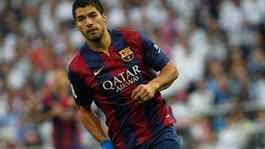 Real Madrid replaced Barcelona atop the Primera Division as Luis Suarez's Nou Camp debut ended in Barca's first home defeat since January
Read the full story
Advertisement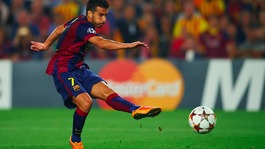 The Gunners are looking to strengthen a squad which too often struggles to last the distance until May
Read the full story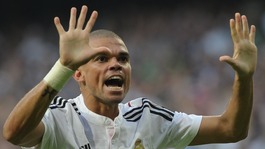 Real Madrid overcame Neymar's early opening goal to see off arch rivals Barcelona 3-1 at the Bernabeu as Luis Suarez made his debut
Read the full story
El Clasico: Barcelona winning the Facebook face-off
If El Clasico was won on Facebook likes, Barcelona (77m) would edge it over Real Madrid (75.5m). But when you look at a world map to see which club is the most popular in each nation, it's clear that Real has some serious catching up to do.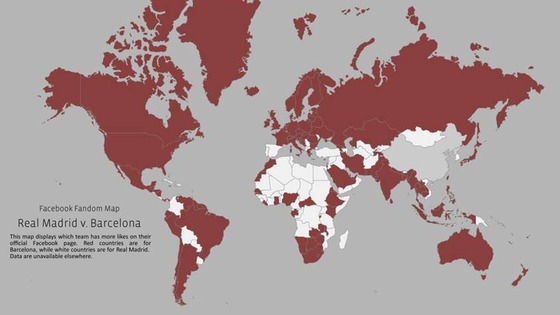 Boss Enrique confirms Luis Suarez will make Barcelona debut in El Clasico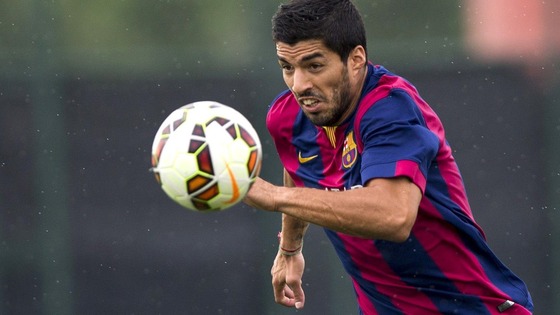 Barcelona manager Luis Enrique has confirmed that Luis Suarez will make his Barca debut during El Clasico at the Bernabeu on Saturday.
Suarez's return from his four-month ban for biting Giorgio Chiellini at last summer's World Cup adds spice to the classic encounter.
The manager now has a decision to make as to whether he starts his marquee signing on the bench or goes with a three-pronged attack with Suarez, Neymar and Lionel Messi.
Enrique is highly unlikely to split the Argentinian and the Brazilian, who have scored 13 goals between them in the last five games but he has revealed that Suarez will definitely feature in some capacity on Saturday.
"Today I cannot play this game but you will have assurance he will play minutes," he told Spanish media at his pre-match press conference. "How many? I do not know.
"It's an important occasion for him and he will have minutes."
Load more updates