Barcelona live updates
Suarez has no regrets over Evra incident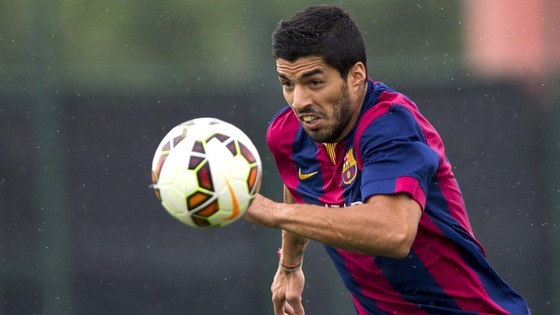 Luis Suarez has told fcbarcelona.com he has no regrets about the incident which resulted in an eight match ban after he was found guilty of racially abusing Patrice Evra in 2011.
Speaking less than two weeks before he's expected to make a competitive debut for Barcelona, having sat out the season's first two months after biting Giorgio Chiellini, the former Liverpool striker said:
When I say I'm sorry it's because I regret something. Being sorry implies regret. But they have also sometimes judged me on things that aren't true, such as the racism thing. I was accused without evidence and that's what grieved me the most. The others were actions when it was me who did wrong. I accepted that and begged forgiveness, but the racism thing, when I was accused without evidence, that did upset me.
– Barcelona striker Luis Suarez
Barca players including Suarez star in strange new jeans advert
Advertisement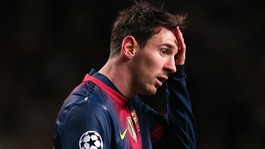 Barcelona superstar Lionel Messi must face court charges of tax evasion after a Spanish judge ruled out his appeal
Read the full story
Messi: The best a man can get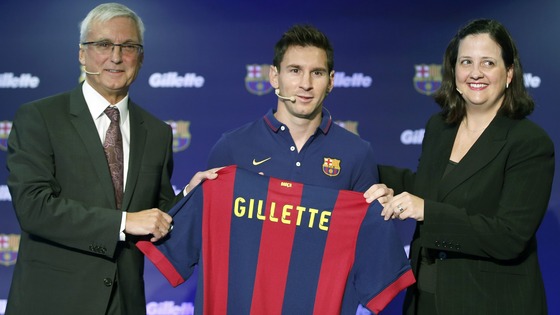 Transfer rumour: Liverpool move for Victor Valdes as Mignolet fails to convince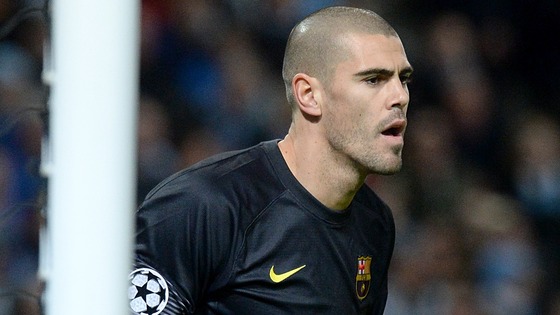 Liverpool are set to make a move for 32-year-old former Barcelona goalkeeper Victor Valdes, who is currently a free agent, to put pressure on the club's current No.1 Simon Mignolet.
Mignolet has looked less than convincing so far this season, and manager Brendan Rodgers believes the Spanish keeper's experience could be very valuable at Anfield.
Arroyo: We need to comfort Luis Suarez
Barcelona vice president Manel Arroyo insists Luis Suarez has been treated with "normality" since his arrival at the Nou Camp following his summer switch from Liverpool.
Arroyo, speaking at the Nolan Partners Sport Industry Breakfast Club, is keen to put the latest of Suarez's disciplinary issues in the rear view mirror.
The player knows perfectly well what happened and the way to act.

What we need to do is comfort him as a huge player and that's all. Normality is the way we deal with these situations.

We are just concentrating on the future. What happened in the past, happened and the results we have now.

We are working with him and we are just hopeful he can make his debut against Real Madrid.

The image today of Suarez is of a huge player, there is not a huge debate about that. He received a penalty for what he did.
– Barcelona vice president Manel Arroyo
Advertisement
Luis Suarez's debut for Barcelona is likely to come on Saturday October 25 against Real Madrid at the Bernabeu.
The striker - who switched to the Nou Camp from Liverpool earlier in the summer - is currently the subject of a worldwide ban after biting Italy's Giorgio Chiellini while playing for Uruguay at the World Cup.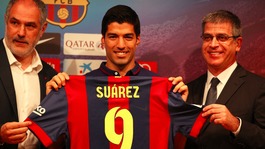 Luis Suarez is prepared to face the intense scrutiny that awaits him once he is allowed to play competitive football for Barcelona
Read the full story
Iniesta out of Spain squad
Andres Iniesta has been ruled out of Spain's upcoming matches against France and Macedonia through injury.
The midfielder is struggling with a knee problem that forced him to miss Barcelona's match with Villarreal at the weekend and he will not be available to national team coach Vicente del Bosque.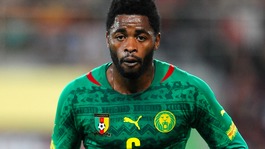 West Ham United have signed former Arsenal midfielder Alex Song on a season-long loan from Spanish giants Barcelona
Read the full story
Load more updates