Barcelona live updates
Boss Enrique confirms Luis Suarez will make Barcelona debut in El Clasico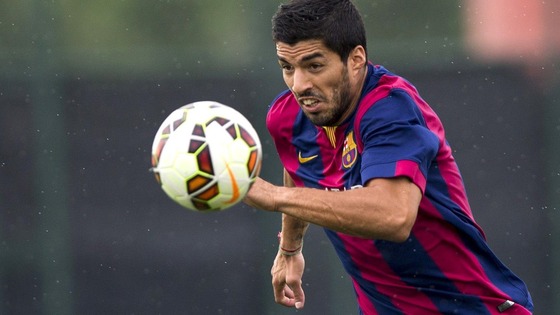 Barcelona manager Luis Enrique has confirmed that Luis Suarez will make his Barca debut during El Clasico at the Bernabeu on Saturday.
Suarez's return from his four-month ban for biting Giorgio Chiellini at last summer's World Cup adds spice to the classic encounter.
The manager now has a decision to make as to whether he starts his marquee signing on the bench or goes with a three-pronged attack with Suarez, Neymar and Lionel Messi.
Enrique is highly unlikely to split the Argentinian and the Brazilian, who have scored 13 goals between them in the last five games but he has revealed that Suarez will definitely feature in some capacity on Saturday.
"Today I cannot play this game but you will have assurance he will play minutes," he told Spanish media at his pre-match press conference. "How many? I do not know.
"It's an important occasion for him and he will have minutes."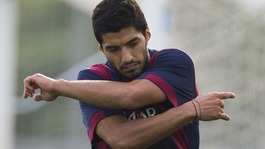 'I believe I am on the right path now, dealing with the people who can help me, the right kind of people'
Read the full story
Advertisement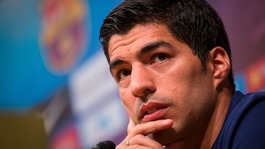 All eyes will be on Luis Suarez on Saturday as the striker looks set to make his Barcelona debut on the biggest stage in European Football
Read the full story
Zidane: Real Madrid didn't want Luis Suarez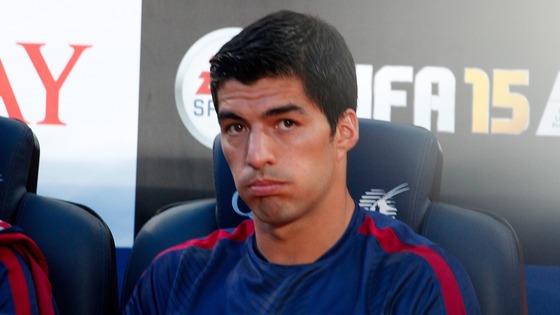 Real Madrid assistant and former star player Zinedine Zidane has revealed there was never interest from the European Champions in Luis Suarez.
The former Liverpool striker is poised to make his competitive debut for Barcelona against Madrid this weekend, following his high-profile summer transfer.
Suarez has been unable to feature for Barcelona until now after biting Italy's Giorgio Chiellini at the World Cup, and being handed a four month ban from FIFA.
Speaking ahead of the season's first Clasico, Zidane said:
When Real Madrid want a player we work very hard to get the transfer done, but it was not a player we wanted.

He (Suarez) is obviously a very good player, but it was not a player we feel we needed to add to the squad. The players we acquired in the summer were exactly the players we wanted.
– Real Madrid assistant Zinedine Zidane
Lionel Messi refuses to be substituted by Luis Enrique
Lionel Messi showed manager Luis Enrique who's the boss at Barcelona after refusing to be substituted during a league match.
Enrique signalled for Messi to come off after 76 minutes of Saturday's 3-0 win over Eibar, but was forced to replace Neymar instead when Messi made it clear he wouldn't leave the field.
Former Barca star Frank de Boer later said:
"Leo also has great experience so he knows how he is physically. but when the coach says one thing, you have to listen."
Messi closing on La Liga record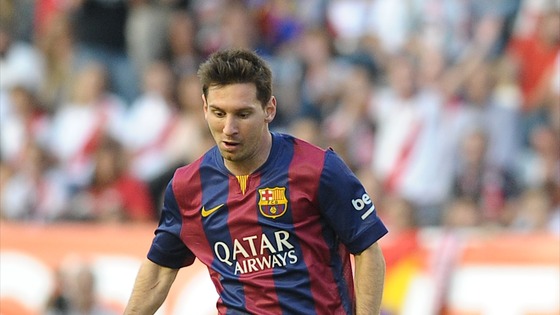 Lionel Messi racked up his 250th Primera Division goal as he celebrated the 10-year anniversary of his Barcelona debut with a 3-0 win over Eibar.
Messi rounded off the scoring at the Nou Camp to keep the Catalans top of the table ahead of next week's El Clasico.
The Argentinian set up the opener for Xavi just before the hour-mark before Neymar volleyed in a second.
Messi's strike took him to within one of former Athletic Bilbao striker Telmo Zarra's record of 251 Primera Division goals and opened up the opportunity for him to become the league's all-time leading marksman next weekend at the home of arch-rivals Real Madrid.
Advertisement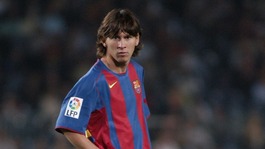 We've taken a look at ten years of Leo Messi's career since he made his debut against Espanyol in 2004
Read the full story
Suarez has no regrets over Evra incident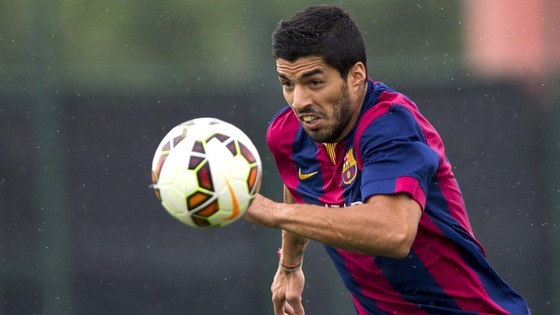 Luis Suarez has told fcbarcelona.com he has no regrets about the incident which resulted in an eight match ban after he was found guilty of racially abusing Patrice Evra in 2011.
Speaking less than two weeks before he's expected to make a competitive debut for Barcelona, having sat out the season's first two months after biting Giorgio Chiellini, the former Liverpool striker said:
When I say I'm sorry it's because I regret something. Being sorry implies regret. But they have also sometimes judged me on things that aren't true, such as the racism thing. I was accused without evidence and that's what grieved me the most. The others were actions when it was me who did wrong. I accepted that and begged forgiveness, but the racism thing, when I was accused without evidence, that did upset me.
– Barcelona striker Luis Suarez
Barca players including Suarez star in strange new jeans advert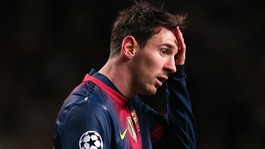 Barcelona superstar Lionel Messi must face court charges of tax evasion after a Spanish judge ruled out his appeal
Read the full story
Load more updates