Barcelona live updates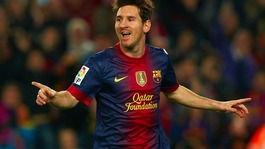 There are two intriguing ties in this year's Champions League semi-finals including Barcelona against Bayern Munich
Read the full story
Xavi completed 100% of passes last night but was actually rather ineffective. Put that in yer slide rule...
From
@JohnBrewinESPN
on Twitter:
Advertisement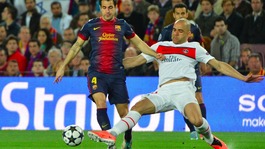 Barcelona advanced to the semi-finals of the Champions League for the sixth consecutive year after battling back to draw 1-1 with PSG
Read the full story
Messi v Robot - Robot wins!
Finally we've found a way of stopping Lionel Messi - not sure the rules of football allow it though. This was Leo struggling to defeat a robot goalkeeper on a Japanese gameshow.
Barcelona's Abidal makes his return after cancer surgery
Eric Abidal thanked the Barcelona fans for the ovation he received last night on making his long-awaited comeback following liver surgery.
The 33-year-old defender was a 70th-minute replacement for Gerard Pique in Barca's 5-0 rout of Real Mallorca, making his first appearance in over a year after undergoing a liver transplant last April, having previously had surgery to remove a tumour in March 2011.
"It was a long (lay-off)," he said. "I really struggled. I received a lot of support through this year and this was the most important thing. From my wife, my parents, my friends, but also the fans of Barcelona too."Without them, I would not have returned to football. It was a unique moment."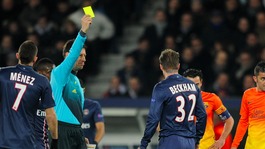 Barcelona have written to UEFA to complain about the performance of referee Wolfgang Stark in their Champions League match with PSG
Read the full story
Advertisement
Can Barca shine without Messi?
It is not yet known if Lionel Messi will be fit in time for next week's second leg against PSG. Dani Alves said: "The fact that we don't have him is an incentive to prove to everyone that we have enough quality to compete without him and show that we can do it just as well as when he's here."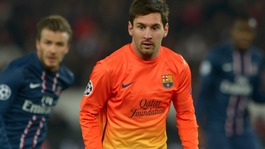 Barcelona have revealed the injury suffered by Lionel Messi in last night's draw at Paris St Germain is not as bad as first feared
Read the full story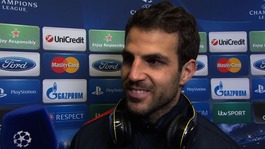 Barcelona midfielder Cesc Fabregas hails his manager Tito Vilanova, who returned to the Barca bench tonight after cancer surgery
Read the full story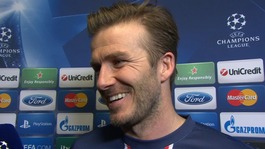 Paris Saint-Germain midfielder David Beckham says he hopes Lionel Messi recovers from injury to feature in next week's second leg
Read the full story
Load more updates