Barcelona live updates
Messi's crisps get pinched in new TV advert
Lionel Messi is the face of a new Lay's crisps TV advert, the potato snack also known as Walkers in the UK and Ireland, where Gary Lineker has helped promote them for more than 20 years.
Hopefully we don't see anymore injury Lay-offs for the Barcelona superstar this season.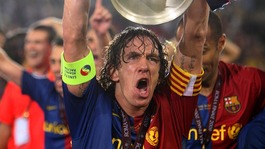 Puyol has been hailed as a Barca and Spain legend, a one-off and an example to future generations
Read the full story
Advertisement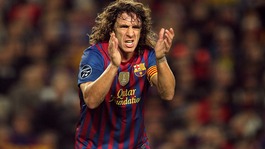 Barcelona captain Carles Puyol has announced he will be leaving the Catalan club in the summer
Read the full story
Deulofeu wants Barca return
Everton's on-loan Spanish winger Gerard Deulofeu hopes he is playing for Barcelona next season.
I am working hard with the aim of returning to Barca next season.I want to earn a place in Barca's attacking line.

I accepted the challenge (at Everton) last summer and I am happy with my decision. Now I am more mature as a person and as a player.

Perhaps there was a lack of confidence in me (at Barcelona), but that is normal as I was young and it's difficult to find coaches that trust young players.
– Gerard Deulofeu speaking Catalunya Radio.
Barcelona assistant coach Jorge Pautasso heaped praise on Carles Puyol after the club captain led the Catalan team to a 4-1 triumph over Almeria at the Nou Camp on Sunday night.
Puyol has a lot of playing time left. He has a lot of authority.

Every time he plays he gives us answers. He's always there to help the team and he's an example for us all.
– Barcelona assistant coach Jorge Pautasso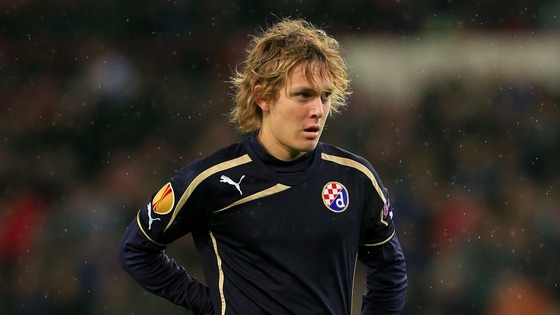 Teenage Dinamo Zagreb midfielder Alen Halilovic has announced he is to join Barcelona.
The 17-year-old, who has already won full international honours for Croatia, had been linked with a move to the Nou Camp and has now stated it will be his next destination.
Halilovic wrote on his Instagram account: "Thanks Dinamo Zagreb for everything!! My first club and biggest love!! Now is time to move on to Barcelona."
Advertisement
Andre Villas-Boas linked with Barcelona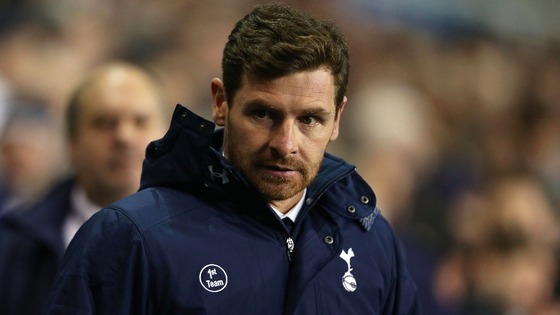 Andre Villas-Boas is one of the candidates being considered to take over from Tata Martino at Barcelona, according to a Spanish publication with close ties to the Catalan club.
Sport.es are claiming the former Chelsea and Spurs manager could take over at the La Liga giants in time for the start of next season.
Despite their lofty league position and an impressive result against Man City in the Champions League, current Barcelona boss Martino has come under fire this season for his team's style.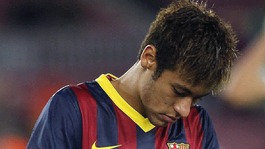 Barcelona have made a voluntary payment to the Spanish tax authorities relating to the signing of Neymar, while again denying any wrongdoing
Read the full story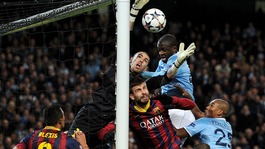 Some big names in, some big names out, you do the hokey cokey, that's what the transfer window is all about
Read the full story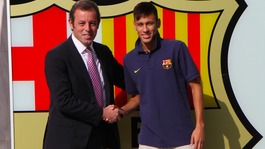 Catalan club Barcelona have been charged with tax fraud by the Spanish it courts in relation to Neymar's summer transfer
Read the full story
Load more updates