Bayer Leverkusen live updates
Watch: Kiessling's phantom goal
Watch this extraordinary video as Bayer Leverkusen's Stefan Kiessling 'scores' one of the strangest goals in history.
The ball obviously goes wide of the post but finds a way into the back of the net - and the referee gives the goal.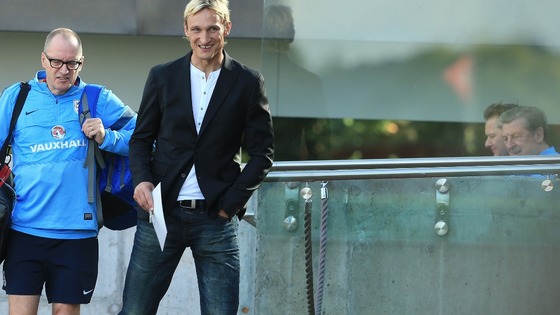 Advertisement
Hyypia uses Istanbul memories to fire up his players
Bayer Leverkusen manager Sami Hyypia says he uses his memories of winning the Champions League with Liverpool in dramatic fashion in Istanbul in 2005 as an example to his players to never give up.
Watch the interview in the player above.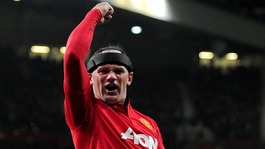 Two Wayne Rooney goals helped David Moyes to his first Champions League win as Man Utd manager, find out how the rest of his players rated
Read the full story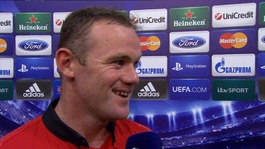 Man Utd man of the match Wayne Rooney spoke to ITV Sport's Gabriel Clarke after scoring his 199th and 200th goals in the red of United
Read the full story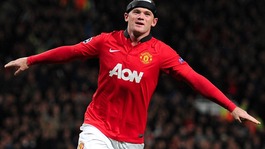 Wayne Rooney joined Manchester United's exclusive 200 club, scoring twice as Man Utd started their European campaign in style
Read the full story
Advertisement
REPLAY: Robin Van Persie offers contender for miss of the season
GOOOOAAAA… oh. Oh. This is awkward.
REPLAY: Rolfes equalises with sweet finish
Lovely finish.
REPLAY: Wayne Rooney opens scoring against Bayer – but was Valencia offside?
Replays suggest the opening goal should not have stood, as Antonio Valencia was offside and also obstructing Bayer's keeper Bernd Leno on the line. A lucky break for Moyes and co.?
Kick-off!
We have lift off at Old Trafford. And yes, Wayne Rooney is still wearing his very comfy-looking protective headband. Man Utd in red/white, of course, Bayer in all black.
Load more updates