Bayern Munich live updates
Bayern Munich confirm interest in Marco Reus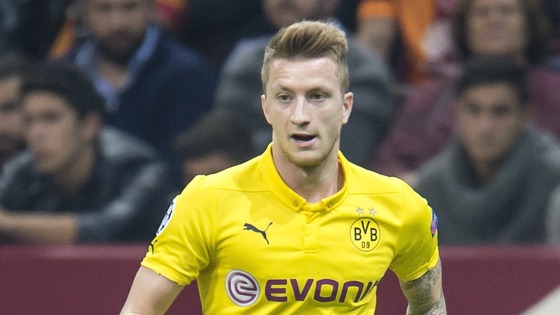 Bayern Munich chief executive Karl-Heinz Rummenigge has reaffirmed his club's interest in signing Marco Reus from Bundesliga rivals Borussia Dortmund in the summer.
Reus can leave the Westphalians for a set fee, reported by Bayern to be 25million euros, and Rummenigge has already stated his club's interest.
Ahead of the weekend's league clash between the two sides, he admits there is no sign of an improvement on the tense relations between the clubs, with Dortmund's management refusing to sit around a table with the Bavarians this weekend.
We know what quality he has and we also know what clause he has.

A young, Germany international with such quality is probably interesting for us, but I don't want to cause any ill-feeling with Dortmund.

Borussia Dortmund have informed us that they don't see any point in eating together with Bayern Munich. Of course our relationship with Dortmund is not good.
– Bayern Munich chief executive Karl-Heinz Rummenigge
Bayern Munich's Thiago set for surgery
Bayern Munich midfielder Thiago Alcantara is to undergo surgery on his injured knee in Spain on Tuesday, the club have announced.
The 22-year-old flew to Barcelona on Friday to seek help from doctor Roman Cugat.
It had been reported over the weekend that Thiago had defied Bayern by travelling to Spain rather than following their preferred path of flying to the United States to be looked at by renowned knee specialist Dr Richard Steadmann in Vail.
However, speaking at the airport prior to Bayern's flight to Rome for a Champions League encounter, club chairman Karl-Heinz Rummenigge denied they had any problem with Thiago being treated in Spain.
"It was clear from the beginning, when he injured himself on Tuesday, that he would be operated on in Spain," Rummenigge said.
"The Spanish doctor is a very good doctor who, besides, uses the very same techniques that are used in Vail in America.
"He will be operated on tomorrow."
Advertisement
Pep Guardiola has a great set of cans
Have you ever dreamed of delving into the revolutionary coaching methods of Pep Guardiola?
Wonder no more! Simply pile six cans emblazoned with a Bayern Munich badge on top of each other, and repeatedly kick a football at them.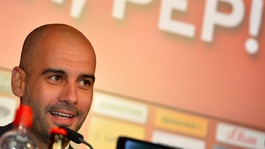 Bayern Munich head coach Pep Guardiola would relish the chance to take charge of Manchester United, according to a newly-released book
Read the full story
Bayern's Thiago suffers another 'serious' knee injury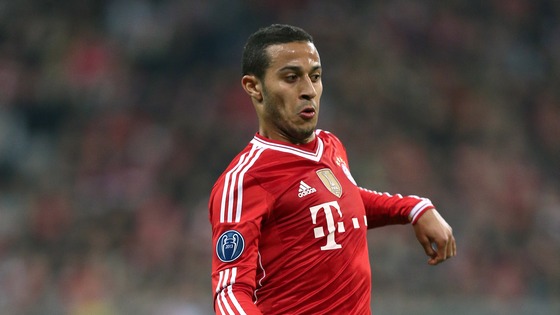 Bayern Munich midfielder Thiago Alcantara has suffered a second knee ligament tear and will have to undergo another operation, the club have announced.
The Spainiard suffered the setback in training on Tuesday as he continued his comeback from the injury he first picked up during a match against Hoffenheim in March.
Bayern said in a statement the former Barcelona man had suffered a partial tear of the medial collateral ligament in his right knee in a challenge and would be out for the "long term". They described the injury as "serious".
The 23-year-old said: "What can I say? Of course at the moment I am deeply disappointed and distraught. Why always me? But I will not give up. I will continue to fight. I will come back again. And I will celebrate my comeback with Bayern."
Thiago suffered a setback in his recovery from the initial injury in May, which forced him to go under the knife and ruled him out of the World Cup.
Bayern are top of the Bundesliga, leading the table by four points after seven games of the season.
Robert Lewandowski lookalike strikes again
A man pretending to be Robert Lewandowski has struck it lucky in second video by picking up mobile numbers from a string of attractive ladies.
The impersonator used the same trick dressed in a Dortmund kit before the Polish striker's move to Bayern Munich. Back of the net!
Advertisement
Video: Bayern play 'Bucket Ball'
Playing under Pep Guardiola looks pretty fun...
Robben: I'm being punished for World Cup dive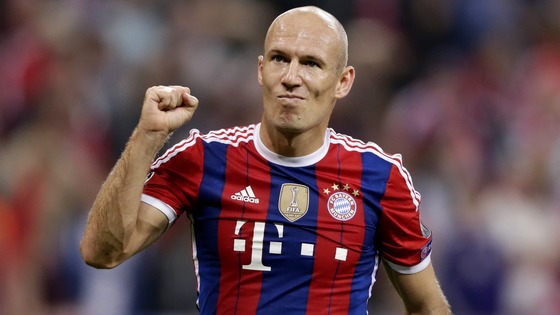 Bayern Munich winger Arjen Robben believes he is still being punished for diving to win a penalty during the World Cup this summer.
The Dutchman threw himself down to procure a penalty for Holland in their 2-1 win over Mexico in Brazil, but he says he is now paying the price with referees reluctant to whistle for fouls against him.
He felt he was fouled in the penalty area by Daniel Halfar in Bayern's 2-0 win over Cologne on Saturday, but no whistle was forthcoming.
I made a mistake at the World Cup and I owned up to it, but now it seems like I am being punished for it..

You've always got to be able to look yourself in the mirror and I can do that today - it was a clear penalty and the referee didn't give it.

I've just got to accept it. It's probably going to happen quite often this season.
– Robben speaking to Sky television in Germany.
Robben and Ribéry likely to be out v Man City, via @AZ_Strasser
More bad news for Badstuber
Bayern Munich defender Holger Badstuber faces another lengthy spell on the sidelines after being told he needs an operation on a thigh injury.
The Germany defender, who has only just returned to action after spending 20 months out with a serious knee injury, pulled up after kicking the ball during Bayern's 2-0 win over Stuttgart on Sunday.
Load more updates