Bayern Munich live updates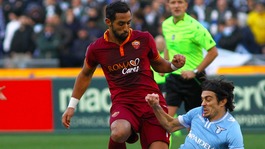 Karl-Heinz Rummenigge is keeping his cards close to his chest about rumours his club are interested in signing Mehdi Benatia from Roma
Read the full story
Bayern Munich back in the transfer market after Javi Martinez injury blow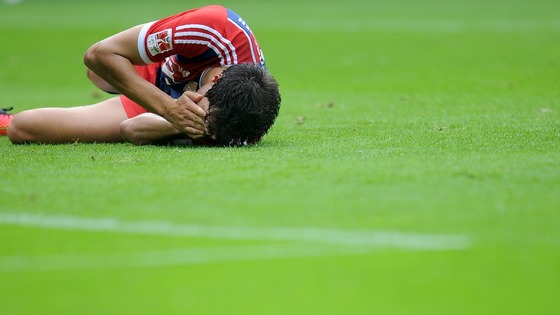 Bayern Munich are to scour the market for a new defender following the injury to Javi Martinez in the German Supercup.
The Spaniard tore his anterior cruciate ligament after clashing with Borussia Dortmund's Marcel Schmelzer in the game won 2-0 by the Westphalians.
Bayern had previously said they would be signing no more players this summer, but with Martinez ruled out for six months, they have reassessed that.
"We can all see that we now have to do something," said the club's technical director Michael Reschke to Sport1. "We're going to make some considerations."
Advertisement
Van Buyten calls it a day
Former Manchester City defender Daniel Van Buyten has announced his retirement from football.
The 36-year-old, who played for Belgium at the World Cup in Brazil, was released by Bayern Munich at the end of last season but, despite attracting interest from Brussels club Anderlecht, he has decided to call time on his career.
Martinez ruled out for remainder of 2014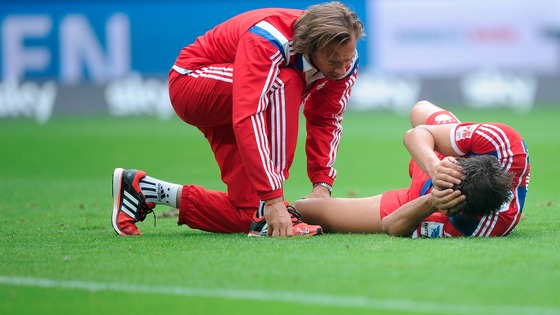 Bayern Munich midfielder Javi Martinez will not play again this year after suffering cruciate knee ligament damage during Wednesday's German Supercup defeat to Borussia Dortmund.
A Bayern statement read: "Javi Martinez and Bayern's worst fears have been realised after it was revealed the midfielder sustained a ruptured cruciate ligament in his left knee in Wednesday evening's Supercup clash in Dortmund.
"The diagnosis was issued on Thursday after the player underwent a medical conducted by FCB chief medical officer Dr Hans-Wilhelm Muller-Wohlfahrt and team doctor Dr Peter Ueblacker.
"Martinez will be out of action for at least the rest of this year."
Borussia Dortmund beat rivals Bayern 2-0 to win German Supercup again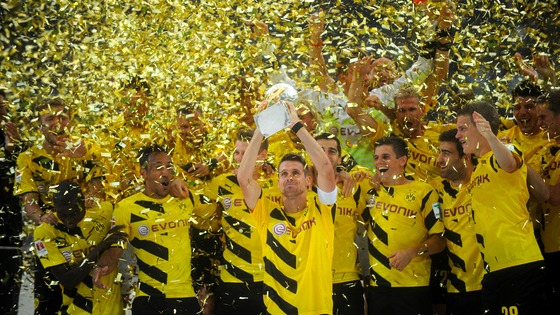 Borussia Dortmund took the German Supercup for the second successive year with a 2-0 win over last season's double winners Bayern Munich.
Henrikh Mkhitaryan and Pierre-Emerick Aubameyang scored the goals for Dortmund to make sure the Supercup remains the only domestic trophy still to elude Bayern boss Pep Guardiola.
Ribery retires from France duty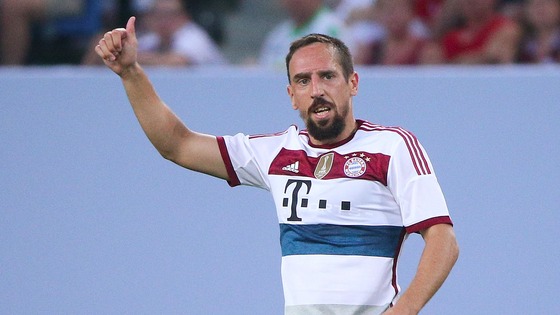 France winger Franck Ribery, 31, has announced his retirement from international duty with immediate effect.
Ribery missed this summer's World Cup in Brazil after suffering a lower back injury in training shortly before the tournament got under way and has now decided he no longer wants to represent Les Bleus.
"I quit," Ribery said in an interview with German sports magazine Kicker. "I have found for myself that this moment has come."
Advertisement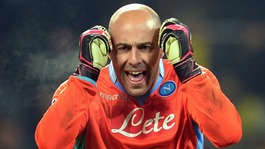 Pepe Reina has completed his move from Liverpool to Bayern Munich, the Bundesliga club have announced
Read the full story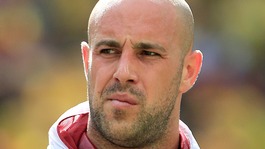 Pepe Reina has completed his move from Liverpool to Bayern Munich, the Bundesliga club have announced
Read the full story
Guardiola: Boateng going nowhere
Bayern Munich coach Pep Guardiola has rubbished speculation linking defender Jerome Boateng with a transfer to Barcelona.
I don't usually say anything about things I read in the newspaper, but I am planning 100 per cent with him here.
– Bayern manager Pep Guardiola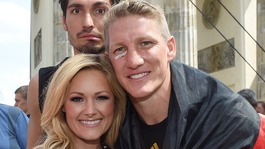 Bastian Schweinsteiger has issued an apology to Dortmund after a video of him singing a song insulting the club appeared online
Read the full story
Load more updates