Benfica live updates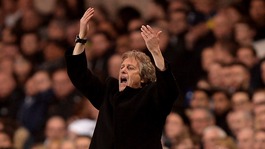 Tottenham head coach Tim Sherwood last week accused Jorge Jesus of lacking respect, but the Benfica boss isn't worried
Read the full story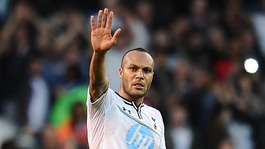 Tottenham are likely to be without a senior centre-back for Thursday's Europa League tie at Benfica as Younes Kaboul is set to miss out
Read the full story
Advertisement
Video: Benfica boss Jorge Jesus goads Tim Sherwood at White Hart Lane
He's a world-class wind-up merchant, that Jorge.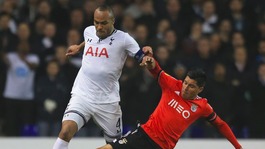 Tottenham defender Younes Kaboul is not throwing in the towel despite his side's 3-1 Europa League defeat to Benfica
Read the full story
Video: Spurs boss Tim Sherwood and Benfica counterpart Jorge Jesus ignore each other at full-time
Is it getting chilly in here? Yes, it appears so.
Video: Luisao hammers home Benfica's third at White Hart Lane
Emphatic.
Advertisement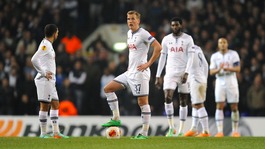 Benfica outclassed Spurs at White Hart Lane on an evening when Tim Sherwood's credentials as a manager will once again be examined
Read the full story
Video: Christian Eriksen gives Spurs hope against Benfica with superb free-kick
Great Dane Christian Eriksen bends it like Beckham to keep Spurs in the tie.
Video: Luisao doubles Benfica's lead at Spurs
Luis-ow.
Video: Rodrigo gives Benfica the lead at White Hart Lane with perfect finish
That is one lovely finish from the former Bolton forward. Spurs up against it.
Load more updates