Cardiff live updates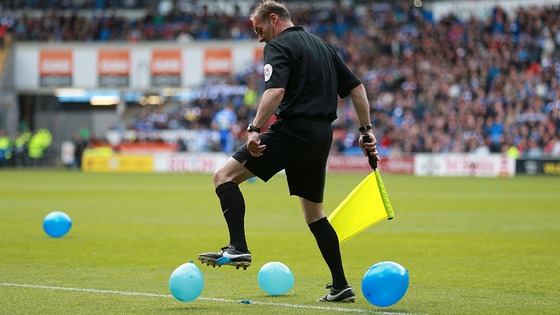 Assistant referee David Bryan stamps on balloons ahead of Cardiff v Chelsea.
Tan considering Cardiff colour change
Cardiff owner Vincent Tan says he will consider changing the club's colours back from red to blue - if they can win promotion back to the Premier League.
The Malaysian businessman was behind the controversial decision to dispense with tradition and change the Bluebirds' home kit to red, but appears now to be prepared to at least think about reverting back.
I would like to focus on getting back to the Premier League and after we are there I will definitely agree to sit down and find a solution - maybe we can have a compromise.

I am not a quitter. I will stay until we get ourselves up and then we will see whether we can work out this colour change and compromise. If we can, maybe I will stay for a long time.

Let us get back to the Premier League first and after we are there I assure fans, the Supporters' Trust and all of them, that I will sit down with them and we will find a solution that I hope will be satisfactory for all
– Cardiff City owner Vincent Tan
Advertisement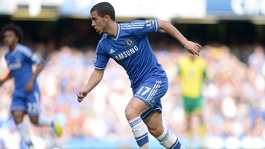 Eden Hazard hopes Chelsea can finish the season with a Premier League victory before launching a trophy assault next term.
Read the full story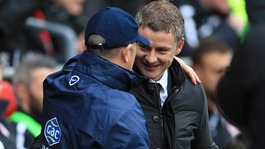 Ole Gunnar Solskjaer believes Tony Pulis is "an example to learn from" as he prepares for the Welsh Club's Premier League swansong
Read the full story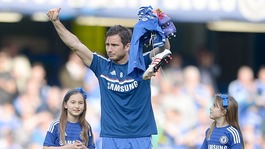 Frank Lampard is ill and is expected to miss a potential farewell appearance for Chelsea in the final match of the season at Cardiff.
Read the full story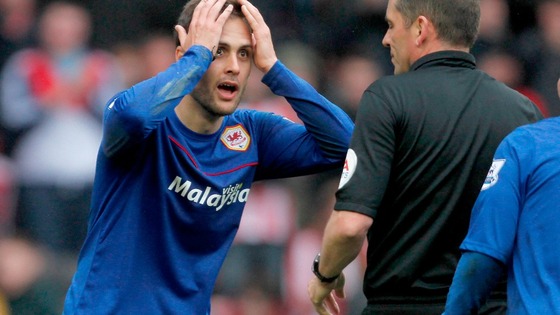 Cardiff defender Juan Cala has been banned for three matches by the Football Association after being found guilty of misconduct.
The Spaniard was sent off in the Bluebirds' 4-0 defeat at Sunderland last month for denying Connor Wickham a goalscoring opportunity, but this punishment related to his conduct as he left the field and made his way to the players' tunnel.
Advertisement
Cardiff and Mackay reach settlement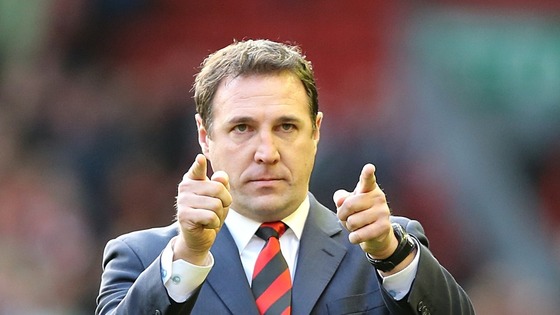 Former Cardiff manager Malky Mackay has dropped his legal claim against the club after reaching a settlement on his sacking.
The terms of the agreement are being kept closely guarded but it is understood Mackay was seeking substantial compensation for his dismissal, which came in December after a difference of opinion with owner Vincent Tan about the direction of the club.
Solskjaer: Blame me for failure
Ole Gunnar Solskjaer says the buck stops with him following Cardiff's relegation from the Barclays Premier League.
"I am the manager. I will take the blame.

I didn't make the impact on the results I hoped for. I came in hoping to make a difference and we could move up the table, but it didn't happen.

We haven't performed very well to stay up, and that's the reality. We have not been good enough.

We have got to give the fans a good last game, and then we will look towards next season.
– Cardiff manager Ole Gunnar Solskjaer
Odemwingie expects mixed West Brom reception
Peter Odemwingie knows what to expect when he makes his first return to The Hawthorns on Sunday.
I played against West Brom at Cardiff, but this will be my first time back at The Hawthorns.

It's going to be a mixed reception after my last six months there and I'm not expecting anything different.

Some fans are grateful for the 30 goals I scored for them and some still feel offended, but it was a choice I had to make.

I had to move on for my life. Some people understand, some don't. You can't please everybody.
– Cardiff forward Peter Odemwingie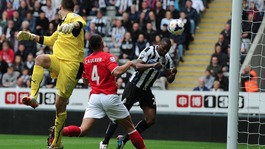 Loic Remy scored his 14th goal of the season to help end Newcastle's six-game Premier League losing streak and send Cardiff down
Read the full story
Load more updates