Crystal Palace live updates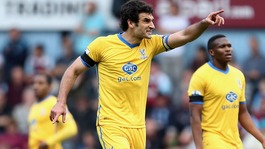 Mile Jedinak's second-half penalty secured Crystal Palace a gutsy 1-0 victory at West Ham and guaranteed the Eagles' survival
Read the full story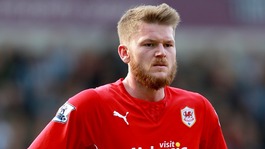 Cardiff manager Ole Gunnar Solskjaer and goalkeeper David Marshall have both launched a vehement defence of Aron Gunnarsson
Read the full story
Advertisement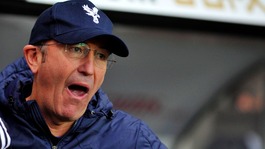 'Accolades come and go - I think the most important thing is that you enjoy your job'
Read the full story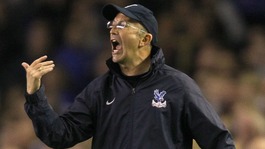 Tony Pulis' homespun experience puts him squarely in the running for the Premier League manager of the year award
Read the full story
Fitness tests for Palace trio
Marouane Chamakh, Joel Ward and Yannick Bolasie face late fitness tests ahead of Crystal Palace's Premier League clash with West Ham.
Palace defender Adrian Mariappa sustained a broken nose at Goodison Park but Pulis expects him to be available.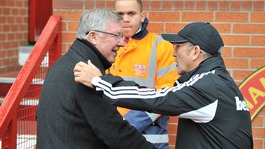 Crystal Palace manager Tony Pulis has revealed the former Man United boss was a key influence in his decision to take on the job
Read the full story
Advertisement
Independent commission could rule on Cardiff leak complaint
An independent commission may be asked to rule on Cardiff's complaint that their team line-up was leaked to Crystal Palace.
The Premier League is investigating an official complaint, with the BBC reporting that Cardiff have argued the 3-0 result on April 5 in Palace's favour should not stand.
League chiefs will decide whether the complaint should be taken forward - it is understood there remains uncertainty about whether any regulation would have been breached even if proven.
If the complaint is taken forward it is likely to be dealt with by an independent commission.
Martinez and players hurting after damaging loss
Everton boss Roberto Martinez admitted he and his players were hurting after their pursuit of a top-four Premier League finish was damaged by a 3-2 home loss to Crystal Palace.
It is a reaction of disappointment because the result is a hurtful one, especially with the expectations we had.

I thought in the first half, we wanted to win so much that we forgot about the simple basics that you need to do to win a football game.

The way we defended carried somehow a bit of fear and that left us a bit exposed. It is not normal for us to play with that feeling.

I thought the second half was completely different - we changed the approach, it was a bit more positive and it was back to being ourselves.

But I think in every aspect the game played well into Crystal Palace's hands.
– Everton boss Roberto Martinez
Match report: Everton 2-3 Crystal Palace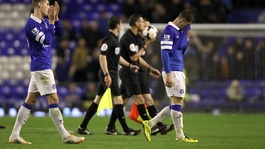 Everton's top-four hopes suffered a blow as they crashed to a surprise 3-2 defeat at Goodison Park against Crystal Palace
Read the full story
Pulis praise for Martinez
Everton manager Roberto Martinez has exploited the loan system with a string of "clever" short-term signings, according to Crystal Palace boss Tony Pulis.
They've not broken any rules

If it's within the rules, as long as they're not breaking any rules they're entitled to do what they want.

" think Roberto has been clever.

Do I think certain rules are right? There are certain rules I think are absolutely crazy, but they are the rules and you abide by them.

Everybody knows them, they are set out.

I think the important thing is that if Roberto had broken the rules then you could talk about it, but the rules are there for everybody to use.

And if he's used them, and he's used it to his benefit and Everton's benefit then fair play to him.
– Crystal Palace manager Tony Pulis
Load more updates