England live updates
HR - Beckham has been a great role model for ages. He's just top class in everything he does. He's a fantastic footballer and top lad
From
@OfficialQPR
on Twitter:
McManaman to miss Under-21 Championship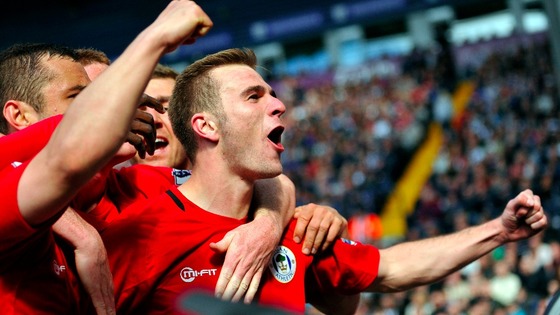 Wigan winger Callum McManaman has been ruled out for three months with an ankle injury and will miss this summer's European Under-21 Championship, Latics manager Roberto Martinez has announced.
Advertisement
Scholes sad to see Beckham go
It's a sad day but hopefully David is happy with what he's done.

From the start you knew the quality he had and the professionalism. His range of passing and his free-kicks were brilliant and that was no accident - he was out there practising all day long.

That's our year finished now. I think there's only Ryan Giggs, who was a year older than us, still going as strong as ever.
– Manchester United midfielder Paul Scholes speaking to the Daily Mail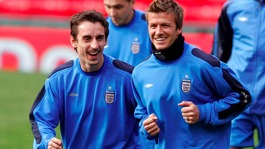 David Beckham is delighted he has been able to fulfil his long-held desire to bow out of football at the top
Read the full story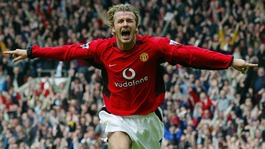 David Beckham scored many vital, as well as spectacular goals, here we assesses some of his most memorable contributions
Read the full story
Beckham told ITV Sport in April: I'm not ready to hang up my boots yet
Speaking to ITV ahead of PSG's Champions League quarter-final against Barcelona last month, David Beckham said he was in no rush to retire.
"I'm 38 years old in May and your body changes so you have to adjust certain things, but I've always looked after myself. I'm not ready to hang my boots up yet."
Advertisement
What Twitter says: Beckham's retirement
David grew up as a football loving child & achieved his dreams, and unquestionably inspired millions of boys & girls to try & do the same
From
@SeppBlatter
on Twitter:
David Beckham: the footballer for people who don't like football
From
@TonyEvansTimes
on Twitter:
I remember sharing red wine and ham with Beckham in our first meal in Madrid. A gentleman. Genuine. A British success abroad, a lesson then
From
@GuillemBalague
on Twitter: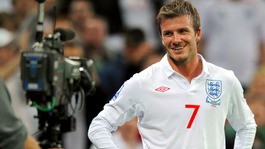 When Beckham retires at the end of the season football will lose its most famous and influential character
Read the full story
Classic clip: David Beckham wonder free-kick v Greece sends England to 2002 World Cup
Perhaps David Beckham's finest moment in an England shirt, stepping up and delivering under pressure, and to seal a man-of-the-match display against Greece at Old Trafford. This goal secured the draw that the Three Lions needed to qualify for the 2002 World Cup.
McClaren leads Beckham tributes
Former England manager Steve McClaren hailed David Beckham as a great of the modern game after the former national team captain announced his retirement.
He was a great player.

He made the very most of his talents through sheer hard work and professionalism and always doing extra work on the training field.

He inspired his team-mates through his performances.

He was a winner, he's won so many things in his career, and that was infectious on his team-mates.
– Former England manager Steve McClaren.
Load more updates