England live updates
Video: Roy Hodgson previews England v Germany friendly
England manager Roy Hodgson is taking opponents Germany seriously, even if tonight's clash at Wembley is a so-called friendly – England v Germany is never truly friendly.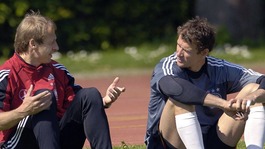 Former Arsenal goalkeeper Jens Lehmann says Germany improved their national team by copying the best English Premier League sides
Read the full story
Advertisement
Video: England stars Wayne Rooney, Jack Wilshere and Ashley Cole talk about what it means to wear the Three Lions
A refreshing take on the closing stages of England's successful World Cup qualifying campaign, via Nike Football.
Glenn Hoddle has joined me, @DTguardian & no doubt others in proposing Cole-Baines partnership on left. Roy not convinced. Worth a look tho?
Counter-argument is that Baines couldn't do on wing what he does when coming from deeper. See Sven's Cole/Bridge one-off experiment, but -->
... most of those proposed to play on the left wing for Eng (Welbeck, Milner, Townsend, Oxlade-Chamberlain) aren't "natural" there either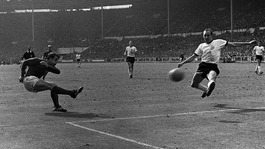 There have been quite a few notable games between England and Germany over the years, here we take a look at the best
Read the full story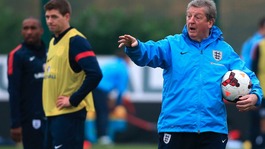 England Roy Hodgson's friendship with Joachim Low may stretch back 18 years, but that will not matter on Tuesday night
Read the full story
Advertisement
Southgate praises Ravel volley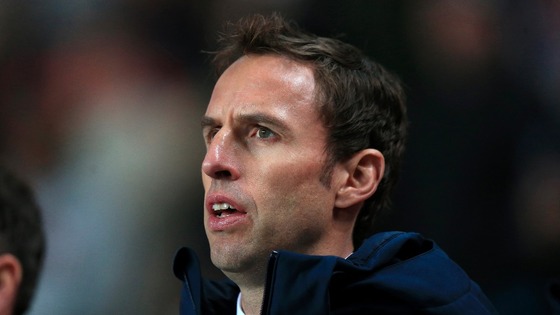 The video of Ravel Morrison's audacious mule-kick volley has gone viral online and highlights the creativity that so excites England Under-21s manager Gareth Southgate.
"It is not hype when it is a video of something he has done," Southgate said when asked about the goal.
"It is there for everyone to see what he is capable of.
"As a coach, I love the creativity of it because you could try a more straightforward finish and still not pull it off.
"It is not a case of being over-elaborate. That was a finish that is just as hard if you hit it with a side-foot volley or you do what he did.
"He did what he did and it is an incredible goal. It is interesting the mindset of a couple of our players because they are creative thinkers, definitely."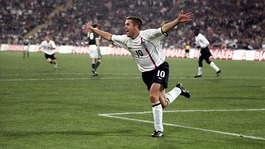 Relive one of England's greatest moments as they thrashed Germany on their own turf to make a bold statement ahead of the 2002 World Cup
Read the full story
Video: England keepers working their socks off before Germany test
Joe Hart, Fraser Forster and John Ruddy love a good dive. But then they're allowed to.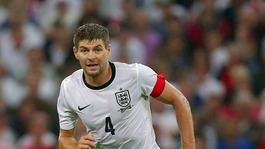 England captain Steven Gerrard is proud and humbled to be equalling World Cup-winning skipper Bobby Moore's haul of 108 caps
Read the full story
Load more updates