Inter Milan live updates
Inter Milan will face the partial closure of the Giuseppe Meazza stadium in Sunday's city derby against AC Milan.
The Nerazzurri has been punished by the Lega Serie A and will have their north section of the stadium closed for two games - against Milan and Chievo on January 13, 2014.
Inter fans were found guilty of abusive chants directed at Napoli supporters during Inter's 4-2 loss in Naples on Sunday.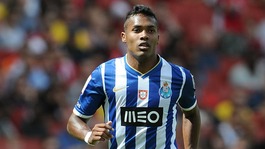 There's no Christmas party for football managers, as they're all trying to sign some top quality for January
Read the full story
Advertisement
Thohir expects Inter to reach the top
New Inter Milan president Erick Thohir expects the Nerazzurri to become a major force in European football again over the next three years.
We have things set out for the next two to three years," Thohir said in Gazzetta dello Sport.

In 2016, the Champions League final will be in Milan and Inter will need to be ready.

I don't know if we will win, but with the right preparation, we will return to the Champions League very soon.
– Thohir said in Gazzetta dello Sport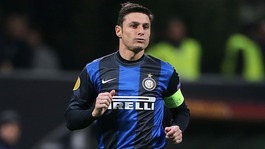 Inter Milan captain Javier Zanetti is considering playing until the summer of 2015 when he will turn 42
Read the full story
Zanetti makes return from injury for Inter
Inter Milan climbed to within three points of the Serie A top three with a 2-0 win over Livorno in a match which saw Javier Zanetti make his return to action at the age of 40.
Zanetti earned a standing ovation as he took to the field for the first time since rupturing his Achilles tendon in April.
Zanetti has something special and you can see why he's a world class champion
– Inter coach Walter Mazzarri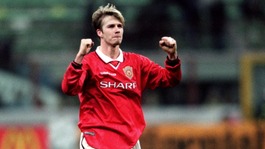 Author Daniel Harris recalls a serious test of nerve for Man Utd against Inter in the San Siro in March 1999
Read the full story
Advertisement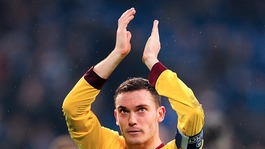 An Arsenal defender could look to move in order to get more playing time, and Liverpool are keen on a keeper and striker
Read the full story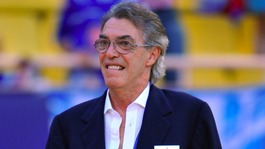 Inter Milan president Massimo Moratti has confirmed a deal has been done to sell a controlling interest in the club to Erick Thohir
Read the full story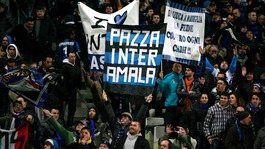 Inter Milan's 'ultras' have come out in support of AC Milan after a decision was taken to close the San Siro for one game
Read the full story
Mourinho tried to take Lampard to Inter
Chelsea manager Jose Mourinho has revealed that he tried to sign Lampard in 2008 during his first season at Inter Milan before the midfielder signed a contract extension.
It was between the club and him before I arrived.

I tried to take Lampard to Inter. I was trying but at the same time I was saying you belong to Chelsea.

I was not just pulling straight away. I was 'if you want to come, I want you'.

In the end he did what he wanted to do and what I wanted him to do, which was sign a new contract with Chelsea."
– Chelsea manager Jose Mourinho.
Load more updates