Juventus live updates
Buffon to become Italy's most capped player
All eyes will be on Italy captain Gianluigi Buffon when the Azzurri travel to Copenhagen for Friday's World Cup Group B qualifier against Denmark.
The Juventus goalkeeper will become Italy's most capped player when he makes his 137th appearance against the Danes.
It's an important achievement. But it will not be my last one.

The national team is a reference point for me, it's the most beautiful expression of our football.

It is the best thing we can export considering the results we have taken.
– Buffon speaking to www.figc.it.
Mexes banned for punch on Chiellini
AC Milan defender Philippe Mexes has been banned for three Serie A games for aggressive conduct towards Juventus defender Giorgio Chiellini, the Lega Serie A has confirmed.
The France international punched Chiellini in the neck during Juve's 3-2 triumph over AC Milan in Turin on Sunday and, although the referee failed to see the action, TV evidence was used to determine the punishment.
Advertisement
Subbed Juventus players ordered to stay on the bench
Subbed Juventus players must sit on their bench when they are replaced during games – or face a month on the sidelines.
Boss Antonio Conte was moved to introduce the new rule when Andrea Pirlo stormed down the tunnel after he was replaced by Claudio Marchisio against Verona last weekend.
Sky Italia say Tévez reputedly told Llorente—"Perhaps you're useful for basketball, but in football I've never had a worse striker partner"
Juventus slap 100m price tag on Real Madrid target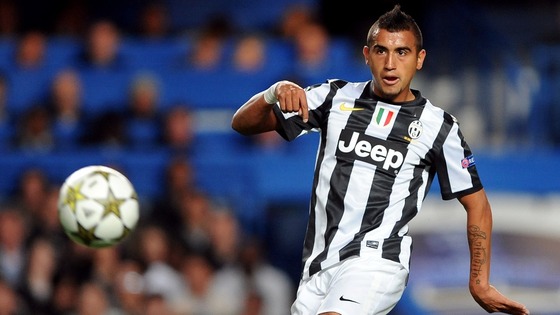 Juventus have set a 100million euros price tag on star midfielder Arturo Vidal.
The 26-year-old, who was a target of Real Madrid this summer, has enjoyed a fine start to the campaign scoring three times in Juve's opening three Serie A games.
"If (Gareth) Bale is worth 100million euros, Vidal is also worth that figure," Juve general director Giuseppe Marotta said to Mediaset Premium.
"Vidal is a great player and this summer Real Madrid showed an interest in him but we turned it down. Selling him is simply out of the question."
Juve want Buffon for many more years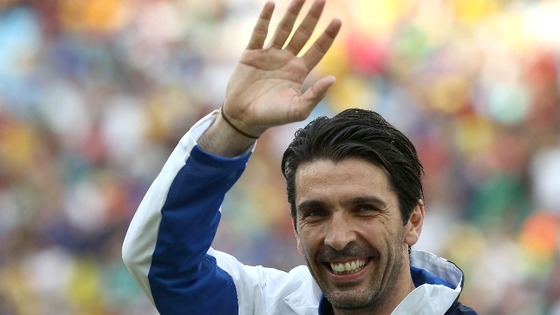 Juventus expect Gianluigi Buffon to remain at the club for the rest of his playing days.
The Italy number one received a standing ovation in yesterday's 2-1 triumph over the Czech Republic in Turin after he equalled the record of 136 international appearances set by former Azzurri captain Fabio Cannavaro.
Buffon has proved crucial in helping Italy book a place in next year's World Cup having conceded just five goals in eight games in qualifying.
"Buffon is a true champion," Juventus club administrator Giuseppe Marotta said to Gazzetta dello Sport.
"My hope and wish is that he can defend Italy and Juve's goal for many years to come.
"I believe and I hope that he will finish his career with Juve and there are the basis for him to remain at Juve for a long time."
Advertisement
Vidal set for Juve reward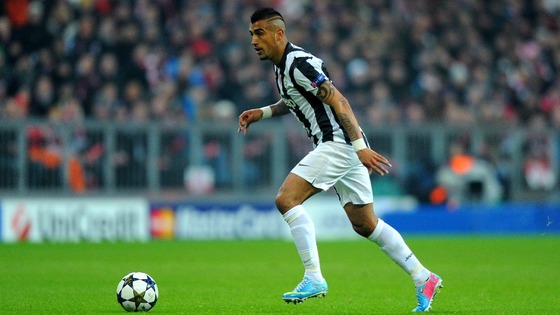 Juventus are prepared to reward Chilean midfielder Arturo Vidal with a lucrative two-year contract extension.
The South American turned down an offer from Real Madrid this summer and is expected to put pen to paper on a new deal with the Italian champions in the next few weeks.
"Vidal arrived in Turin and the move was met with some scepticism," Juventus club administrator Giuseppe Marotta said to Tuttosport. "But he has done very well and now he should be rewarded.
"There have been big clubs in Europe interested in him, but in the coming weeks, his contract will be prolonged and economically adequate."
Juve defender to undergo surgery
Juventus defender Martin Caceres will undergo surgery on his right knee on Tuesday, the Italian champions confirmed.
The 26-year-old tore his meniscus during Uruguay's World Cup qualifier against Peru at the weekend.
Martin Caceres underwent an MRI scan which confirmed a torn external meniscus on his right knee. Caceres will undergo arthroscopic surgery in the Fornaca Clinic.
– Juventus official club statement

Caceres, who made 22 appearances for the Turin giants last season, is set to be out of action for five weeks.

Juve are hoping to Mirko Vucinic will regain fitness in time for Saturday's top Serie A game at Inter Milan with the Montenegro striker struggling with a muscular injury.
Juventus keen to keep hold of Conte
Juventus expect coach Antonio Conte to remain with the Turin giants next season despite his displeasure over the club's summer sales.
Conte recently voiced his discontent regarding the decision made by the Serie A champions to sell several top players in order to balance their books.
Italian striker Alessandro Matri joined AC Milan last month while midfielder Emanuele Giaccherini moved to Sunderland in July.
His (Conte's) comments regarding the transfer market were not controversial. We know him well and we will hold on to him.
– Juventus sporting director Giuseppe Marotta speaking to Tuttosport
Juve make Alonso key target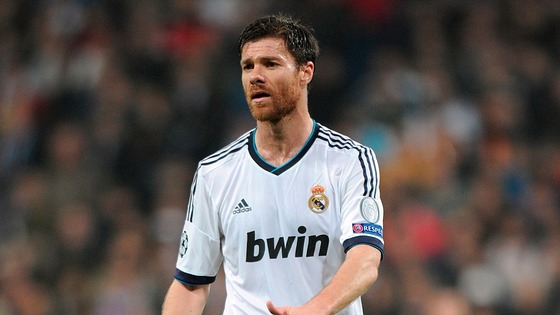 Juventus want to sign Xabi Alonso in the summer of 2014, when the Basque midfielder's contract ends at Real Madrid, according to Italian paper Tuttosport.
Load more updates