Juventus live updates
Juventus keen to keep hold of Conte
Juventus expect coach Antonio Conte to remain with the Turin giants next season despite his displeasure over the club's summer sales.
Conte recently voiced his discontent regarding the decision made by the Serie A champions to sell several top players in order to balance their books.
Italian striker Alessandro Matri joined AC Milan last month while midfielder Emanuele Giaccherini moved to Sunderland in July.
His (Conte's) comments regarding the transfer market were not controversial. We know him well and we will hold on to him.
– Juventus sporting director Giuseppe Marotta speaking to Tuttosport
Juve make Alonso key target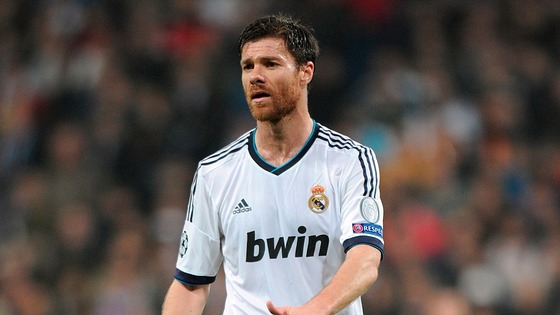 Juventus want to sign Xabi Alonso in the summer of 2014, when the Basque midfielder's contract ends at Real Madrid, according to Italian paper Tuttosport.
Advertisement
AC Milan complete Matri deal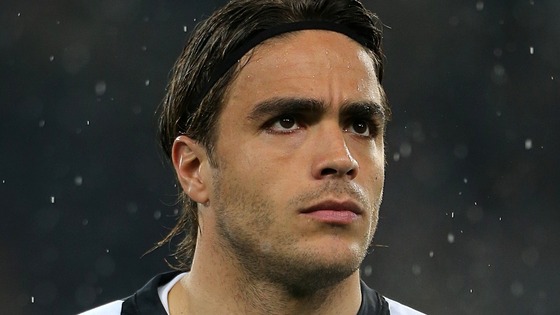 AC Milan have completed the signing of former academy striker Alessandro Matri from Juventus for an undisclosed fee.
The 29-year-old scored eight Serie A goals for Juve in the 2012-13 season and a total of 29 in all competitions since moving to Turin in 2011, but the arrival of Carlos Tevez and Fernando Llorente left him surplus to requirements with the reigning champions.
"If Bale is worth £100m, Pogba is worth double"
The agent of Paul Pogba, Mino Raiola, has dashed any club's hopes of signing the former Man United midfielder by claiming he is worth twice as much as Gareth Bale.
How much is Pogba worth? Certainly more than Bale. If Bale is worth €120 then Pogba is worth at least twice that amount. Pogba is like a Salvador Dali piece and Balotelli is Mona Lisa.
– Mino Raiola, the agent of Paul Pogba and Mario Balotelli
Tevez likens Conte to Sir Alex
Carlos Tevez has compared new boss Antonio Conte with Sir Alex Ferguson after scoring his first goal for Juventus in the 4-0 Super Cup win over Lazio.
Conte, in certain ways, reminds me of Ferguson. Especially in his desire to leave no stone unturned. I'm happy about the victory and the team's performance as a whole.

This Juventus side can go far and the aim is to win another Scudetto, but we know we still have to improve.
– Carlos Tevez speaking after Juventus beat Lazio 4-0
Llorente denies La Liga return
Juventus striker Fernando Llorente has shut down reports linking him with a prompt return to the Primera Division - just two months after he arrived in Italy.
It is not true what has been written - it's all lies.

Conte is pleased with what I'm doing. It was a very tough pre-season and we worked very hard. I wasn't used to the system and I'm trying my best to get used to the new patterns of play.

This will be an important season, especially with the World Cup in Brazil coming up.

Every player wants the best for themselves and for me the best thing was to choose Italy and Serie A.

Now I need to adapt and that takes time, but Juve have been very welcoming. I'm integrating in the best way I can and I have my team-mates to thank for that.
– Juventus striker Fernando Llorente speaking to Gazzetta dello Sport
Advertisement
Pirlo won't become Juventus burden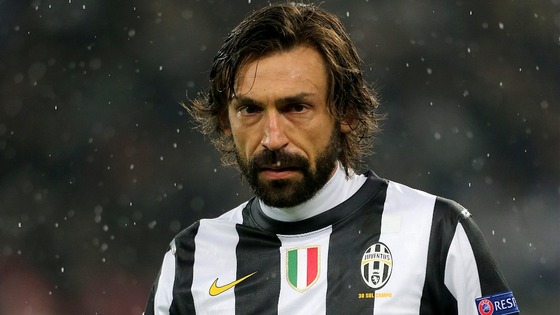 Veteran midfielder Andrea Pirlo has outlined his desire to remain at Juventus beyond the end of the new season but stressed he will move on should he become a "burden".
Pirlo has been an integral part of the Juventus side which has won back-to-back Serie A titles but, at the age of 34, accepts he will have to give careful consideration to his future when his contract expires at the end of the season.
He told Gazzetta dello Sport: "Of course I will continue to play, we'll see where.
"I have already spoken to the club and we will meet again at the end of the season to decide. My priority is to stay at Juve but I do not want to be a burden to anyone."
Pirlo says he would not feel comfortable hanging around on reputation alone.
He added: "Through the years it has been said I should stay just because my name is Pirlo. But I want to feel important and help towards the success of the team. If that's not the case, I will go."
Everton teenager shows up Juventus goalkeeper
You wouldn't expect a 19 year-old English defender to try this against Juventus.
Hats off to Everton's John Stones, who helped his team secure a pre-season penalty shoot-out victory against the Italian giants. Juventus second choice goalkeeper Marco Storari didn't look very impressed.
The icing on the cake? Andrea Pirlo missed his spot kick.
Everton's John Stones trumps Pirlo with glorious Panenka penalty vs Juventus
Stones by name, stones by nature…
Done in a friendly, admittedly, but that's one poetic penalty. Everton beat Juve in the shootout, by the way.
Marchisio sticking with Juve
Manchester United target Claudio Marchisio says he's very happy at Juventus.
My dream is to still end my career with Juventus.

Even if I know that in football, you never know.

Every summer the possibility that I might go away is always talked about.

I'm certainly glad that big European clubs are linked to my name.
– Juventus midfielder Claudio Marchisio speaking to Gazzetto dello Sport
Load more updates