Man City live updates
Mourinho refuses to be drawn on Pellegrini taunt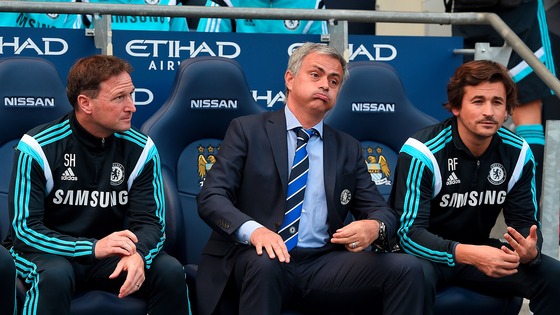 Chelsea manager Jose Mourinho declined the opportunity to respond to Manuel Pellegrini's "small team" taunt, but suggested the Manchester City manager should commit to his own vow of silence when it comes to discussing rivals.
I don't have a reaction. I think you (the media) should, not me.

It was not once or two or three times that he said he doesn't speak about referees. He killed Mark Clattenburg (after City's draw at Arsenal).

It was not one, two, three, four times, he said he doesn't speak about me or my team's opponent.

He did it once more. I think it's for you to comment. When I said I don't want to speak about him. That's what I try to do.

If you want the story you have to speak with him not with me. I keep in my place. I follow my line.
– Chelsea manager Jose Mourinho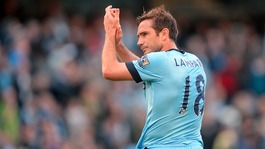 A loan extension for former Chelsea man Frank Lampard at Man City could raise moral questions, Arsenal boss Arsene Wenger claims
Read the full story
Advertisement
Steve Bruce reckons Frank Lampard in his prime would be worth £70m in current climate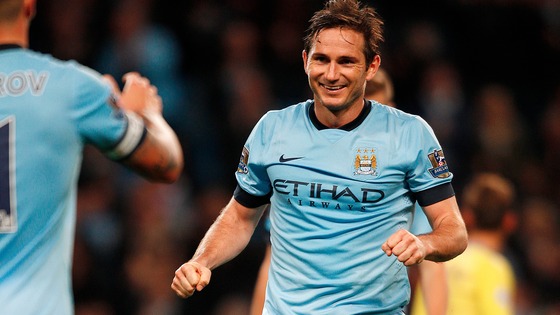 Hull manager Steve Bruce believes Frank Lampard at his peak would have been worth up to £70million in the current climate.
The former Chelsea midfielder has returned to centre stage with three goals in a week for Manchester City, who signed him on a short-term loan following his move to New York City.
How much would Frank Lampard be worth now if he was in his pomp? A 20 goals a year man for the last 15 years? He'd be worth £60 or £70million," said Bruce.

He's been quite a remarkable player. Every young player with any aspiration in the game should maybe have a look at him.

He's 36 now and his fitness levels are staggering. He's been a staggering player.

Frank has been a great player for the Premier League. The word great is used too much but if you look at his record, he's been a phenomenal player. Still doing it now at 36 is incredible.
– Hull City manager Steve Bruce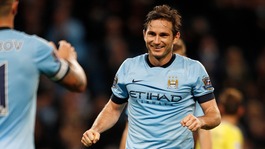 Manchester City boss Manuel Pellegrini admitted he may try to extend Frank Lampard's loan spell at the club
Read the full story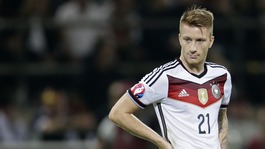 Arsenal and Liverpool have all been put on alert after Marco Reus is refusing to negotiate a new deal at Borussia Dortmund
Read the full story
Lampard gives Pellegrini headache with another two goals
Manuel Pellegrini welcomed the potential headache he is being given by Frank Lampard after the former England midfielder scored twice in Manchester City's thumping Capital One Cup win over Sheffield Wednesday.
The holders launched their defence of the title in the third round by routing their Championship opponents 7-0, with all the goals coming in a frantic second half.
Lampard scored the first and last and put in a man-of-the-match performance three days after coming off the bench to score an emotional equaliser against former club Chelsea.
For me it's never difficult to put a good player in the team. The problem is when you don't have the players.

I think it was very important for Frank to score today again. He's a very important player. I said after the game against Chelsea that he's an important player for our team.

Maybe he's now 36 years old and he can't play three games in a row but he's a top player.
– Manchester City manager Manuel Pellegrini.
Advertisement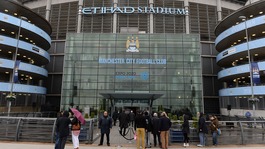 Man City's independent supporters' club has joined a legal action being taken by a Belgian agent against UEFA's financial fair play rules
Read the full story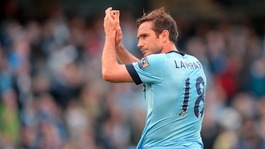 Frank Lampard's final match of his loan spell at Manchester City could be against his old club Chelsea at Stamford Bridge on January 31
Read the full story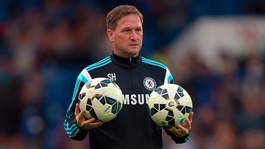 Chelsea believe the statistics speak for themselves in response to Manchester City manager Manuel Pellegrini's "small team" taunt
Read the full story
Vincent Kompany suggests Frank Lampard's goal "could be crucial" in Premier League title race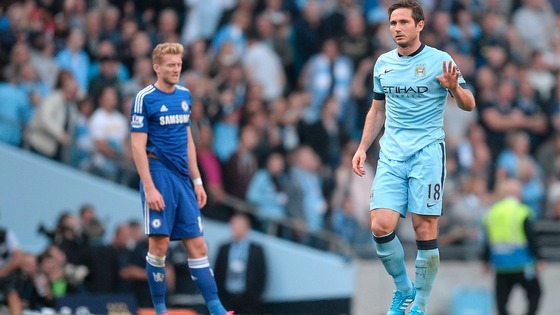 Manchester City captain Vincent Kompany believes Frank Lampard's dramatic equaliser against former club Chelsea could prove to be a pivotal moment in the title race.
Premier League trophies are rarely won and lost in September, and never after five games of the season, but Kompany has plenty of experience at the business end of the competition and knows the trophy can be settled by little moments.
Ever since I have been at this club, seasons and big moments have been decided on small events like this one so I will never underestimate what it could mean to our season. It could be crucial.

Frank brings quality. The goal he scored you would have seen from him for the last 15 years in the Premier League.

He is clever and still extremely motivated.

He brings experience. It is not a word you make up, it is something that helps and it is like his goal: keeping your head cool in a moment when you are under pressure and down to 10 men - how many players would have scored that goal?

He has proven it himself in only a few minutes, which is good.
– Man City captain Vincent Kompany
Load more updates