Milton Keynes Dons live updates
MK Dons v AFC Wimbledon: Your predictions
@itvfootball Chadwick on goal scoring form bound to get a goal, maybe the first. id take MK to win by 2 goals the better footballing team.
From
@tonyccfc14
on Twitter:
@itvfootball Time to put aside the point-scoring and jibes for a couple of hours and let the football decide. Im going 2-1 MK #FACup
From
@mark_omeara89
on Twitter:
AFC Wimbledon aircraft to buzz MK Dons ground
@JacquiOatley: AFC Wimbledon fans have hired a plane to fly over Stadium MK at 12.40pm on Sunday dragging a "We are Wimbledon" banner." #SAD
From
@craigybratt
on Twitter:
This plane that is going to fly over Milton Keynes is getting more coverage than the Enola Gay. What happened to the element of surprise?
From
@oilysailor
on Twitter:
Advertisement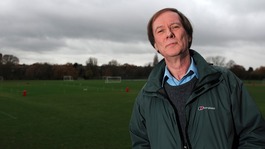 AFC Wimbledon chief executive Erik Samuelson believes MK Dons are using Sunday's FA Cup tie between the two clubs as a publicity stunt
Read the full story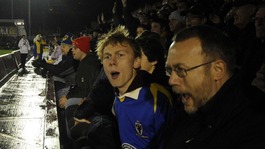 MK Dons face AFC Wimbledon, the club born following their move to Milton Keynes, in a controversial FA Cup tie this weekend
Read the full story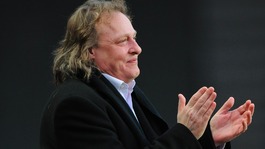 Pete Winkelman insists MK Dons will not be changing their name in order to appease AFC Wimbledon
Read the full story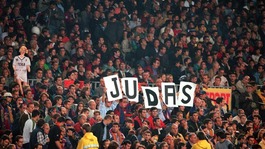 With AFC Wimbledon set to meet MK Dons for the first time, we look at some of the other games with off-field significance
Read the full story
Advertisement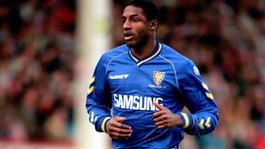 Wimbledon's legendary striker John Fashanu remembers his days as a key member of the club's infamous Crazy Gang
Read the full story
Video: Best bits of the FA Cup Second Round
Watch some of the most memorable moments in the FA Cup Second Round, including upsets, high-scoring games and some notable past participants who have gone on to establish themselves in the Premier League. (FATV)
[Watch MK Dons v AFC Wimbledon LIVE on ITV on Sunday 2nd December at 12.05pm
](http://www.itv.com/sport/football/fa-cup/match/milton-keynes-dons-afc-wimbledon-3574868/)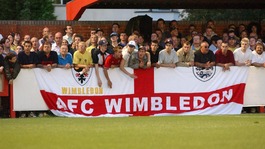 An AFC Wimbledon supporters' group has stepped back from a boycott of their club's FA Cup second round match with MK Dons
Read the full story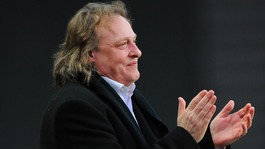 MK Dons chairman Pete Winkelman understands it was not "the best idea in the world to move a football club"
Read the full story
Load more updates