Napoli live updates
Higuain explains why he chose Napoli
Gonzalo Higuain has lifted the lid on why he choose to join Napoli from Real Madrid this summer.
The Argentine striker had been tipped to lead Arsenal's attack next season before becoming Rafael Benitez's marquee signing in Naples.
I picked Napoli for its passion and because its an important club with a strong project. I hope to re-pay the fans for the affection they've shown me since my arrival. We can fight for the title.
– Napoli striker Gonzalo Higuain speaking to Corriere dello Sport
Napoli will sign Skrtel - Italian media reports
Napoli boss Rafael Benitez is set to land Martin Skrtel on loan from Liverpool one week after securing Pepe Reina for the season, CalcioSpot24 reports.
The £1.7m season-long loan deal will include an option to make Skrtel a permanent signing for £8.6m next summer.
Liverpool are looking to slash their wage bill and Skrtel is thought to be one of the highest earners at the club.
It would be Napoli's tenth summer signing having already spent £70m on the likes of Pepe Reina, Gonzalo Higuain, Jose Maria Callejon and Raul Albiol.
Advertisement
Reina not unhappy with Reds
Jose Reina will "always be grateful" to Liverpool, despite the manner in which he left the club.
I'm not angry with Liverpool - quite the opposite. I am very grateful to them for everything they have given me.

My departure was different to what I expected, but I will always be grateful to them.

This is the nature of football - when you are loved by a team, you really feel it, but when you go through bad moments, you are treated differently. In the end I will remember the love I felt from the fans for so many years.

My time in England is where I have felt truly like a footballer and I have put my name among the best players. I'm very proud to have played almost 400 games with Liverpool.
– Napoli goalkeeper Pepe Reina speaking to El Larguero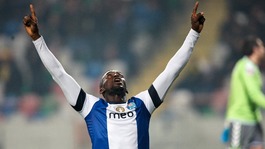 Jackson Martinez has agreed personal terms with ambitious Napoli, but the Serie A club will need to meet a 40million euro release clause
Read the full story
Genoa have completed the signing of Argentinian winger Mario Santana from Napoli.
Santana, who spent last season on loan at Torino from the Stadio San Paolo, agreed personal terms on a move to Genoa 11 days ago - on undisclosed terms - but his paperwork has only been ratified by the Lega Serie A.
We're talking about Jackson
Jackson Martinez's agent confirmed that the player has an agreement with Napoli but still the bid hasn't matched the Porto's clause
Advertisement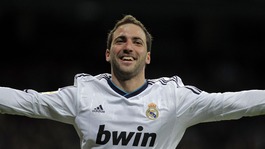 Napoli have completed the signing of Argentinian striker Gonzalo Higuain from Real Madrid for an undisclosed fee
Read the full story
Napoli owner talks up Martinez transfer
L'innesto potrebbe essere Martinez o potrebbero essere molti altri, lo deciderà Benitez #ADL
Napoli owner Aurelio De Laurentiis has confirmed on Twitter that he might buy Porto's Jackson Martinez.
De Laurentiis' post says it could be 'Martinez or many others, but Benitez will decide.'
Over to you, Rafa...
De Sanctis pays for advert to thank Napoli fans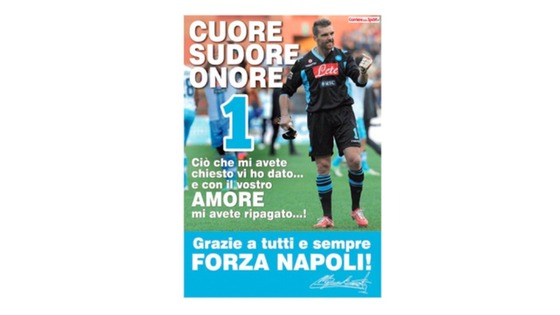 Morgan De Sanctis has taken a leaf out of Roberto Mancini's book by paying for an advert as a way of thanking supporters.
The Italian stopper has agreed to swap Napoli for Roma after Rafael Benitez made it clear Pepe Reina would be his number one goalkeeper in Naples.
The advert, in Corriere dello Sport, translates as, "what you asked of me I gave to you and with your love you paid me back. Thanks to everybody and always Forza Napoli."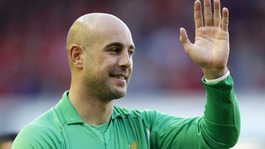 Liverpool manager Brendan Rodgers has confirmed that goalkeeper Jose Reina is set to join Napoli on loan
Read the full story
Load more updates