Olympiacos live updates
Abidal announces retirement from football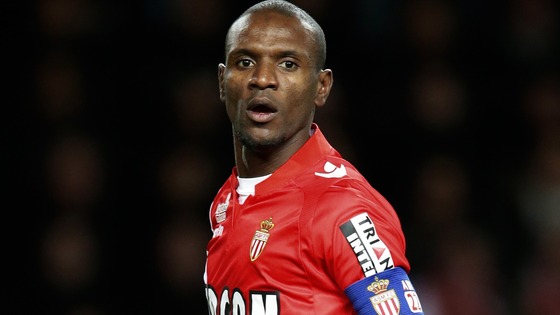 Former France and Barcelona defender Eric Abidal has officially announced his retirement from football.
The 35-year-old has been playing this season with Greek side Olympiacos, but Saturday's game against Kalloni AEL will be his last as a professional player.
Abidal revealed he has had offers of non-playing roles with Olympiacos and Barca, the club he was playing for when he suffered a liver tumour in 2011 which affected the latter part of his career.
Eric Abidal retires from playing football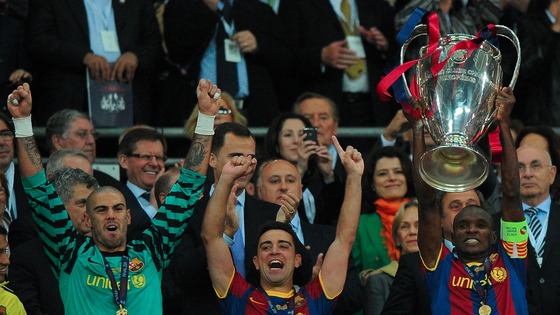 Eric Abidal has retired from football after playing his last game for Olympiacos in Wednesday's 2-0 Greek league win over Panionios.
The former Barcelona and France defender recovered from a liver tumour in March 2011, undergoing a transplant and eventually receiving the green light to resume training in December 2012.
He rejoined Monaco in 2013 and moved to Olympiacos in the summer of 2014.
"I am proud to have been his coach this season," Olympiacos coach Michel told Nova TV. "Personal decisions are above those of the pitch."
Abidal will confirm his decision at a press conference on Friday.
MOST READ
Advertisement
Everton made a last-minute addition on transfer deadline day with the loan signing of Belgian teenager David Henen.
The 18-year-old had been training with the Toffees until recently but his parent club Anderlecht decided to sell him to Greek side Olympiakos on Monday.
However, Everton struck a deal to bring the youth international back to England for a season-long loan, although the paperwork was not completed until very late in the day.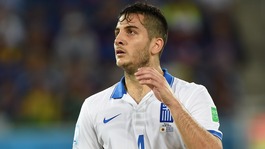 Italian side Roma have completed the signing of Kostas Manolas from Olympiacos on a 13million euros transfer fee
Read the full story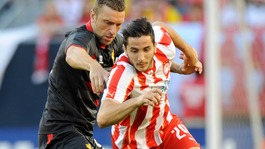 Arsenal are set to miss out on the signing of Kostas Manolas with the Greece international set to join Roma
Read the full story
New stars play in Liverpool win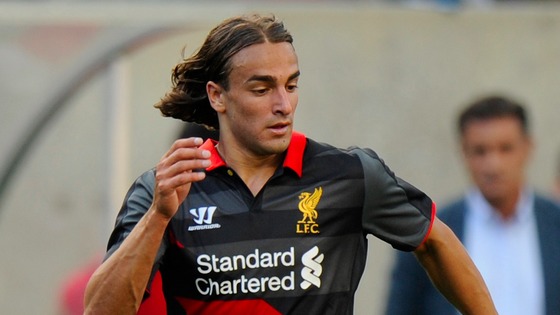 Raheem Sterling scored the only goal of Liverpool's friendly against Greek side Olympiakos.
The game saw the likes of Emre Can and Lazar Markovic show what they will be offering the Reds in the coming.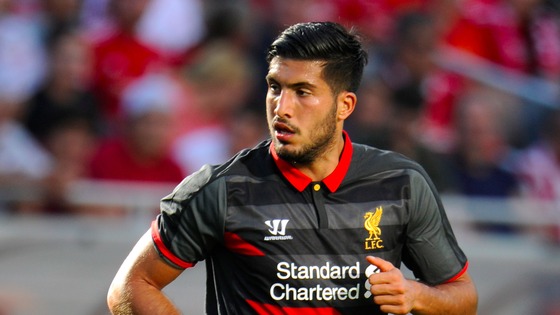 Advertisement
This was the scene before PAOK's Greek cup semi-final victory over Olympiacos, which was delayed when a group of PAOK fans set fire to the Olympiacos bench.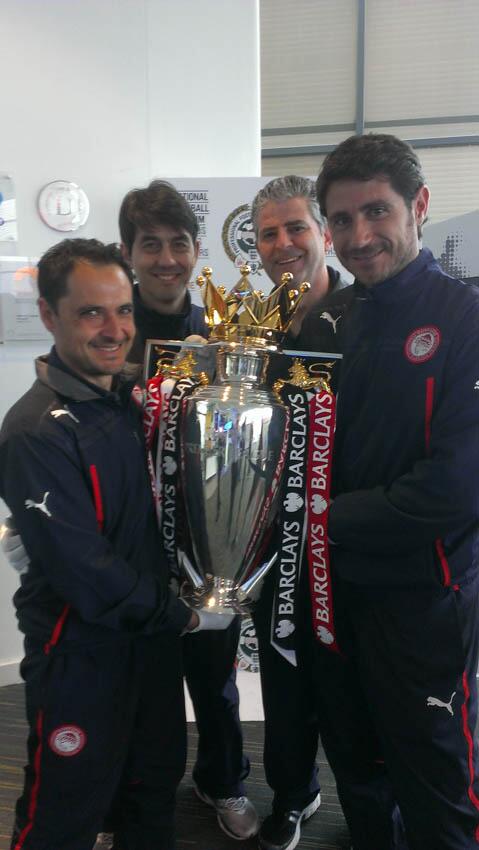 Carroll: frustrated Man Utd fans could lose patience with Moyes
Former Manchester United goalkeeper Roy Carroll believes the club's fans may start to lose patience with David Moyes if they sense a trophy drought on the way.
Carroll, who played for United between 2001 and 2005, saw their struggles up close last week when his team Olympiacos beat Moyes' men 2-0.
It surprised me a bit, the way Manchester United played against us because, for me, they are a team who want to win every game.

They haven't changed too many players from the side that won the league, but David Moyes has had a tough start.

He seems like a nice guy so I hope he does well, but the fans will have to be patient. I just don't know how patient United fans can be because they don't want to do an Arsenal and not win a trophy for that long, or be like Liverpool and go without winning the league for so many years.
– Roy Carroll on Moyes' woes
Nigerian striker doing well after collapsing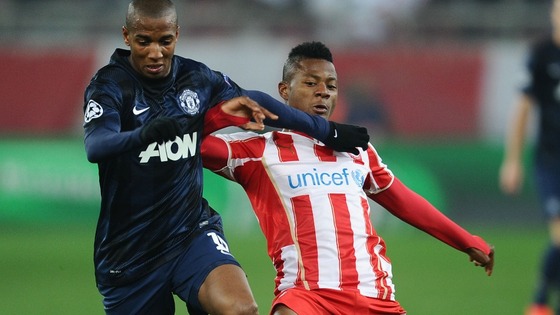 Olympiacos striker Michael Olaitan is in "very good condition" in hospital after collapsing during Sunday's Athens derby against Panathinaikos.
The 21-year-old Nigerian, who recently played against Manchester United in a 2-0 Champions League victory for the Greek champions, collapsed in the first half of Olympiacos' 3-0 defeat to Panathinaikos.
He regained consciousness before being taken to hospital for tests and club doctor Christos Theos now believes a viral infection was to blame.
Load more updates