Portugal live updates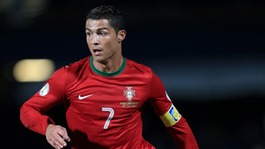 Cristiano Ronaldo scored the decisive goal in Portugal's 1-0 win over Sweden in their World Cup play-off battle
Read the full story
Ronaldo Skywalker vs Zlatan Vader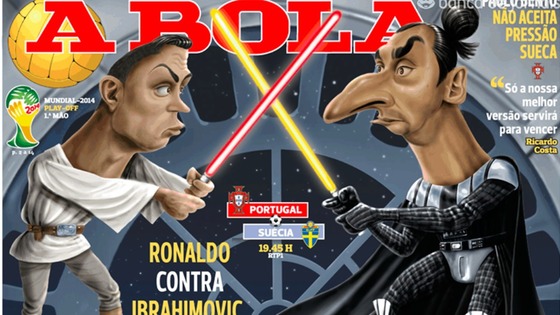 Portuguese newspaper A Bola has taken inspiration from Star Wars to promote its coverage of the first leg of Portugal's World Cup qualifying playoff tie with Sweden tonight. It's painted Cristiano Ronaldo as Luke Skywalker and Zlatan as Darth Vader (his nose is too large to accommodate a helmet).
Advertisement
Zlatan Ibrahimovic and Cristiano Ronaldo, arguably the best two players in the world this season, will go head-to-head when Sweden host Portugal this week in the first leg of their crucial World Cup qualifying play-off.
Enjoy some of their finest goals above and let us know which player you'd rather see at the World Cup in Brazil next year @ITVFootball
Baby startled by Cristiano Ronaldo in new CR7 ad
Odd. Very odd.
Nice body, but can you play football?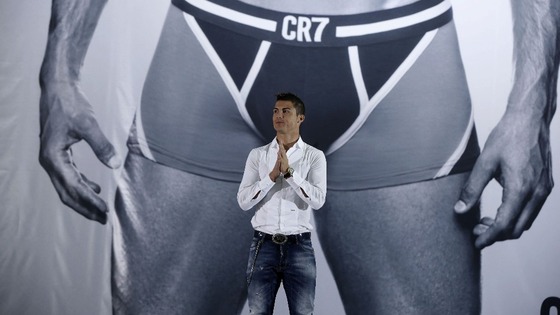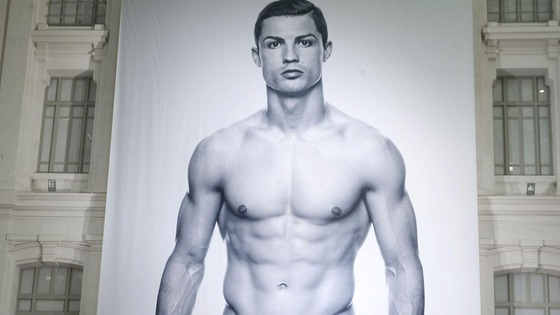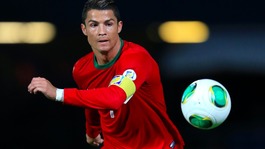 Portugal must overcome a two-legged clash with Sweden if they are to win the prize of a place at the 2014 World Cup finals
Read the full story
Advertisement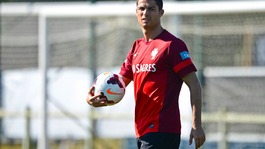 Portugal could be handed a two-legged clash with France for a place in Brazil
Read the full story
Arnold Schwarzenegger: Ronaldo has fantastic physique
While on a promotional trip to Madrid this week, bodybuilding legend Arnold Schwarzenegger praised Cristiano Ronaldo's sculpted body.
He has a fantastic physique and great abs. He's in amazing shape. That's why he's such a great footballer.

I don't think he's interested in competing in Mr Olympia. Ronaldo wants to be the best player in the world and what I wanted was to win the Mr Olympia title. They're two very different sports!
– Schwarzenegger on Ronaldo. (Best-read in Arnie's thick Austrian accent.)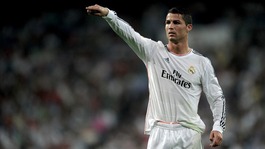 On Tuesday 1st October, watch the premiere of ITV's new documentary on Ronaldo, acknowledged by many to be the best player on the planet
Read the full story
Load more updates