QPR live updates
Ladbrokes chiswick high road are a joke won't pay me my money surely that's a joke @Ladbrokes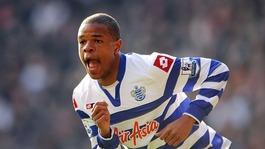 QPR striker Loic Remy, on loan at Newcastle, has revealed his dream of playing for one of Europe's biggest clubs
Read the full story
Advertisement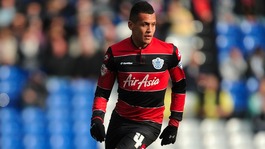 Birmingham manager Lee Clark heaped rich praise on Ravel Morrison for his match-winning performance as QPR won 2-0 at St Andrew's
Read the full story
Fernandes: QPR owners committed to the club
QPR chairman Tony Fernandes has promised that the club's owners are committed to staying at the Sky Bet Championship outfit for the long term despite announcing the biggest losses by any English club last season.
Relegation wasn't part of the plan and it has cost us financially and emotionally, but I and my fellow shareholder are fighters. We are committed and here for the long term.

Achieving promotion this season is not critical to our long-term strategy, but it remains our short-term goal.

If we fail in our bid for promotion, the support is there and there is no need for any more advances to build a squad.

We are now in a position where we can work with what we have, and raise capital to invest in the squad by selling players who are not part of the manager's plans.
– QPR chairman Tony Fernandes.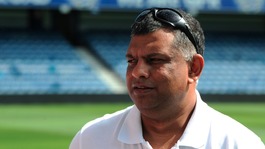 QPR's debt has rocketed to £177million after the club lost £65.4million last season, when it was relegated from the Premier League
Read the full story
QPR spend more money on wages than Borussia Dortmund. Think about that for a moment.
Advertisement
Barton defends Pardew after Meyler incident
After sleeping on it, still think Pardew incident is blown way out of context. I see the media are having a feeding frenzy.
Whilst, I agree its not great for manager of such a great club to act that way, he has admitted he was wrong and been fined accordingly.
Just looked out of the window and the World hasn't ended. Don't forget, 'Its only a game.' #lifegoeson #pardew #nufc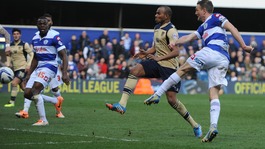 QPR needed a Jermaine Jenas goal to secure a 1-1 draw at home to Leeds as their winless run stretched to five matches
Read the full story
QPR boss Redknapp not worried by 'little blip'
Harry Redknapp maintains QPR can still secure automatic promotion from the Championship as they look to overcome "the first little blip" of their season.
Rangers have slipped out of the top two following a winless run of four matches, losing 1-0 at Charlton to a stoppage-time goal on Saturday.
This is the first little blip we have had all season probably and it can happen. We have got four or five of our better players missing at the moment, and that is how it has gone.

If we end up in the play-offs, then I still fancy us, that is how it goes.

We had a massive turnaround… a lot of good players who left because they were earning too much money and they had to go.

We have put a new team together and if you had said at the start of the year we would make the play-offs, I think we would have been quite happy.

We can still make automatic (promotion), it is not impossible.
– Harry Redknapp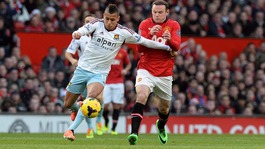 Sam Allardyce insists Ravel Morrison has not played his last game for West Ham despite letting the controversial midfielder join QPR on loan
Read the full story
Load more updates