Schalke 04 live updates
Draxler's cheeky assist sets up Raul
How about this for a cheeky assist from Schalke's Julian Draxler?
The German's clever touch set up Al Sadd striker Raul for Schalke's eighth during a 9-0 rout in Raul's testimonial match.
Raul scored twice, swapping teams at half-time to give German fans one last memory of him in a Schalke strip.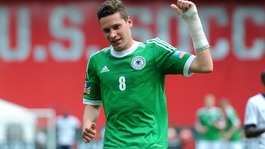 Schalke's highly-rated midfielder Julian Draxler has admitted he could be tempted by a move abroad
Read the full story
Advertisement
Julian Draxler has turned down a lucrative move away from Schalke, according to Germany's Bild newspaper.
This is going to be the shortest season of my career, so far which is why I don't want to move elsewhere and have to settle in to new surroundings.

I'd rather play for Schalke in the Champions League and then fly out to Brazil for the World Cup with the national team.
– Schalke midfielder Julian Draxler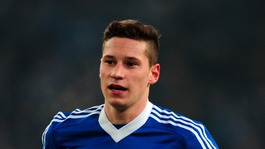 Schalke president Clemens Tonnies says he would not stand in the way of Julian Draxler were a big club to come in for him
Read the full story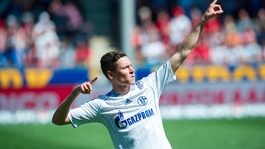 There's no end to Germany's production line of exciting, young attackers, and Julian Draxler is certainly one of them
Read the full story
Schalke have signed central defender Felipe Santana from local rivals Borussia Dortmund on a three-year contract.
The Brazilian requested a transfer from Dortmund earlier this week and the Champions League finalists did not want to stand in his way.
Advertisement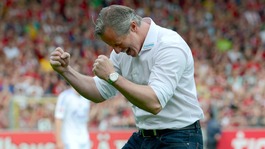 It was elation for some, and tears for others as the Bundesliga came to a close at the weekend, here's Ben Loder's look at it
Read the full story
Metzelder to quit at the end of the season
Schalke defender Christoph Metzelder has confirmed he will retire at the end of the season.
The 32-year-old former Germany international will hang up his boots after Saturday's trip to Freiburg.
"I am just being honest with myself and I feel that I am no longer physically able to play consistently at this level," he said.
"And after 13 years, the fire inside me, which is necessary for this job, has burnt out."
Draxler signs new Schalke contract
Schalke 04 midfielder Julian Draxler has signed a new contract with the Bundesliga club until 2018.
The 19-year-old has committed himself to Schalke, with whom he started his career aged seven, going on to become the youngest player ever to reach 100 appearances for them.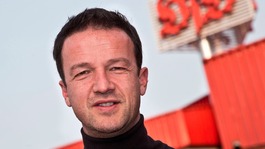 Bayern and Dortmund casually deal with the league, and Bolton legend Fredi Bobic becomes a gardening expect, as Ben Loder explains
Read the full story
Load more updates