West Ham live updates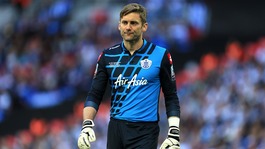 Sam Allardyce has been an "easy target" for the West Ham board, but will provide attacking football, according to Robert Green
Read the full story
Sam Allardyce encourages fans to give ex-Hammers warm reception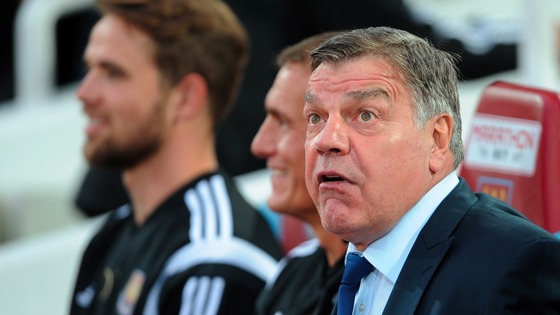 West Ham manager Sam Allardyce has encouraged the clubs supporters to give Harry Redknapp, Rob Green, Rio Ferdinand and Bobby Zamora a warm reception when they return to Upton Park with QPR on Sunday.
The trio all spent considerable time with the Hammers during their professional career, and Big Sam expects them to be fired up for the Premier League clash.
I think they should get a warm reception as all three of them were here for a considerable amount of time - they weren't short-term stays.

We would like them to be very miserable at the end of the game though.

The year I had Robert (Green) when he helped us get back into the Premier League, he was a great professional, and we all know about Rio.

Harry has been managing longer than me - one of the few left who has.

I think they will all come back with an extra determination to return to their old club and show everyone what they can still do.
– West Ham manager Sam Allardyce
Advertisement
Sam Allardyce disappointed Louis van Gaal didn't offer him a drink after Premier League match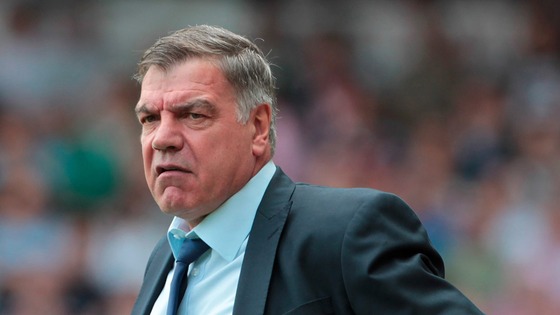 Sam Allardyce was clearly disappointed in his post-match media duties after seeing Kevin Nolan's late equaliser at Old Trafford ruled out, but it seems there was another reason for Big Sam's forlorn figure.
The former Newcastle and Bolton manager has enjoyed a drink with Sir Alex Ferguson or David Moyes after matches at Old Trafford for many years, and has confessed to being disappointed that Louis van Gaal didn't offer him some of the Netherlands' finest last weekend.
Spare a thought for Allardyce, who was forced to travel all the way back to London without a soothing post-match tipple. Unless of course he had a few cans tucked away on the team bus.
I always invite the visiting manager into my office for a drink and a chat after a home game. It's a valued tradition as far as I and most managers are concerned, a chance to have a private conversation and wind down.

Which is why I was surprised and, yes, disappointed, that there was no such invitation following our match at Old Trafford last weekend.

When all was done and dusted after the match, I went to where Sir Alex Ferguson was invariably waiting with a glass of wine — and everything had changed. I think the room is now used for analysis.

I was told it didn't happen any more, so I said "fair enough" and left. Louis van Gaal has every right to do things his way now, he's the manager of Manchester United, but it struck a discordant note with me all the same.
– Sam Allardyce speaking in the Evening Standard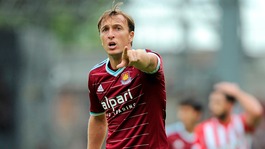 Mark Noble has been ruled out of Sunday's Premier League clash with QPR by West Ham boss Sam Allardyce
Read the full story
West Ham order Tomkins to undertake community work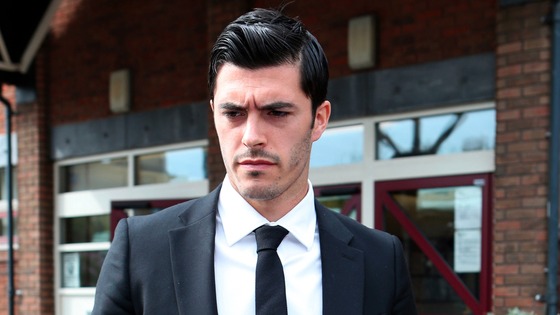 West Ham have ordered defender James Tomkins to carry out extra community work after the defender was found guilty of assaulting a police officer and being drunk and disorderly outside a nightclub in December.
Tomkins pleaded guilty to both offences on Monday and was fined £3,500 by magistrates but he will not be receiving any extra financial penalty from West Ham.
Getting him out in the community - particularly when he's a West Ham boy - is a much better punishment than fining him," Hammers boss Sam Allardyce said.

The bottom line is he shouldn't have got himself into that situation or that position, he should show more responsibility.

I don't take kindly to a lack of discipline off the field at all - I think it's irresponsible, I think it's unacceptable, I think a player represents himself but he represents the club as well and in this case James should hold himself in a better esteem in the public eye than he did.

Whether he had a drink or two makes no difference - they have to have as much self discipline when they're away from the club as they do when they're training every day.
– West Ham manager Sam Allardyce
Sakho faces no sanction over alleged headbutt on Shaw
Diafra Sakho will not face any punishment from the Football Association for his alleged headbutt on Luke Shaw in West Ham's 2-1 loss at Manchester United on Saturday, it is understood.
The Senegal forward was thought to have clashed with England defender Shaw in an off-the-ball incident during his side's Premier League clash at Old Trafford.
Press Association Sport understands the incident was referred to a three-man panel of former referees, but after review the FA judged there was no further case to answer.
Advertisement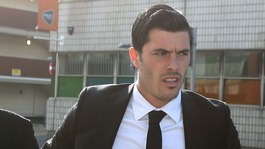 West Ham defender James Tomkins has been fined £3,500 for assaulting a police officer
Read the full story
Nolan: Goal should have stood
Kevin Nolan accused assistant referee Andrew Garratt of taking a guess on the decision that prevented West Ham from taking a valuable point at Manchester United.
Nolan thought he had grabbed a 2-2 draw for West Ham when he tapped in Carl Jenkinson's cross in the final minute at Old Trafford, but Garratt flagged for offside and referee Lee Mason disallowed the goal.
Hammers boss Sam Allardyce was fuming at the officials over the decision after the 2-1 defeat and his captain was also unhappy with the call, which came at the end of a dramatic match in which Wayne Rooney was sent off.
Nolan, who came on in the second half, thinks Garratt could not have known whether he was offside as he was not up with play.
I couldn't believe it. I put the ball in, started celebrating and then I saw the flag. I know he has definitely gambled on it because he can't have seen it, because if he had seen it he wouldn't have given it offside.
– West Ham's Kevin Nolan.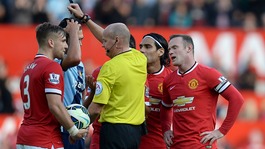 Wayne Rooney's reckless dismissal did not stop Manchester United from returning to winning ways as they edged past West Ham
Read the full story
Sam Allardyce warns Ravel Morrison his West Ham future is in the balance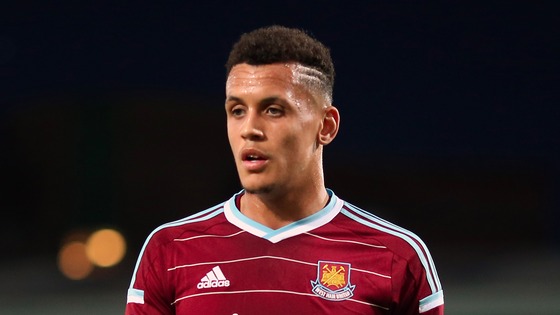 West Ham manager Sam Allardyce has warned Ravel Morrison his loan spell at Cardiff is his last chance to prove he is worthy of a future at Upton Park.
The 21-year-old has moved to south Wales for three months having played just 33 minutes in the Barclays Premier League so far this season.
Morrison, who is currently on bail until the new year on assault charges, tweeted ahead of the move that his talent was going unnoticed in east London.
He can go and play some football and see if he can get regular first team football and we can keep him an eye on him," Allardyce said in explaining the loan to the Sky Bet Championship side.

And then in and around Christmas time we have to make a decision regarding Rav because he's coming into the last year of his contract now.

It's not that he has to impress me as a footballer, we know about his talent. It's about playing the talent and himself to a disciplined life in general, is what needs to happen with Rav. If that happens we'd want him here.
– West Ham manager Sam Allardyce
Load more updates