If Federer were a footballer...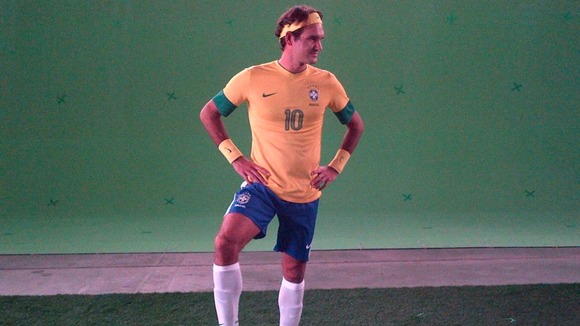 World number one tennis player Roger Federer swapped his racket for shin pads and boots as he models a Brazil football kit. The pictures, posted on Federer's official Facebook page, suggest the Swiss might have made a handy striker.
What would Federer's Brazilian footballer name be? Let us know on Twitter.