On this day: Blackburn hang out with some Russian Orthodox priests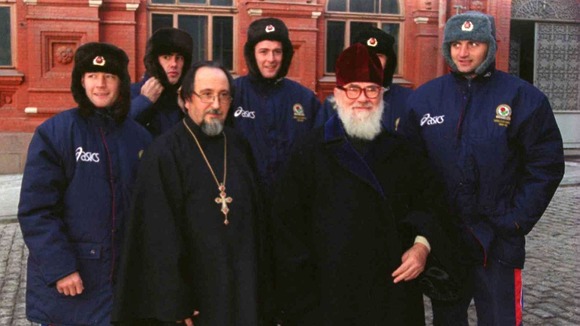 Back in 1995 Blackburn made an ill-fated foray into the Champions League, which included an away trip to Moscow to face Spartak Moscow. In freezing conditions at the Luzhniki Stadium Blackburn lost 3-0, ending their involvement in the competition.
But at least Blackburn's players had an enjoyable day on Red Square during the trip, with a selection of the squad finding some new bearded friends.