On this day: Jimmy Greaves turns out for Barnet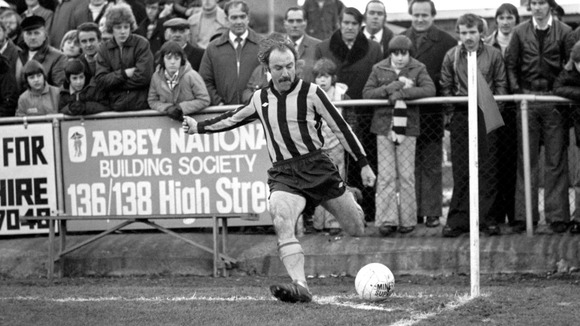 In 1977, at the age of 37, legendary England striker Jimmy Greaves raised a few eyebrows when he signed for Southern League side Barnet. Greaves had actually retired from the game in 1971, after an illustrious career in which he scored more than 400 senior goals, as well as 44 for England.
But the lure of football proved too strong, and after making his comeback for non-league Brentwood in 1975 he was snapped up by Barnet.
Though Greaves' legs weren't what they used to be - forcing him to drop back into midfield - his two seasons with the Bees proved successful, as he was voted the club's 1978 Player of the Year.In 1979 Greaves was released by Barnet boss Barry Fry and retired soon after.