Football Advent Calendar No.3 - Dean Gordon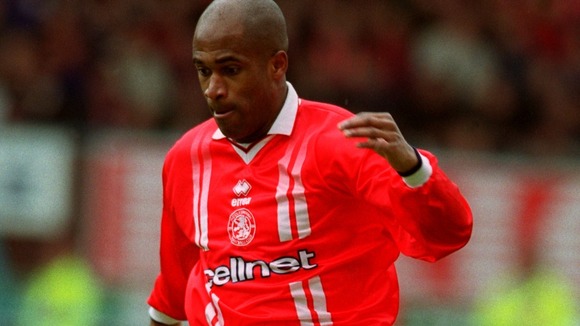 Who's behind door number three of our football advent calendar? … Why, it's only former Middlesbrough No.3 Dean Dwight Gordon, who played for Boro from 1998-2002.
Journeyman Gordon also turned out for Crystal Palace – more than 200 times, in fact – and Coventry City.