On this day 1968: A perennial problem?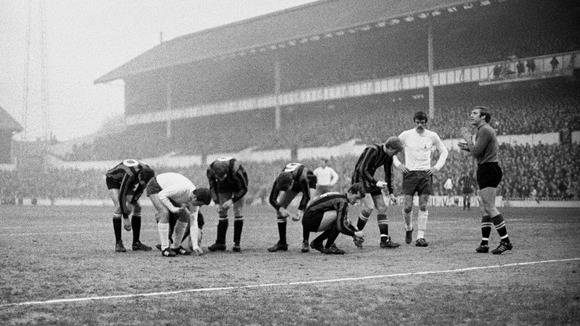 In light of recent events of the Etihad Stadium, it's worth noting that misbehaviour from the crowd, albeit infrequent, has always been a problem in the English game.
Here, Spurs and Man City players, including Colin Bell, Mike England and David Jenkins, are pictured removing slivers of glass from the pitch after a fan chucks a bottle from the crowd.
Fans chief rejects netting idea