Guess what? Lionel Messi scored again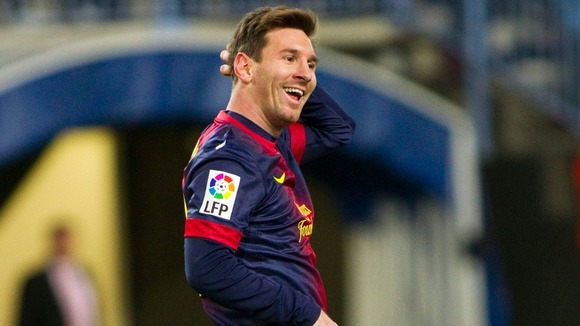 Barcelona maintained their 11-point lead atop the Primera Division as Lionel Messi celebrated winning the Ballon d'Or by inspiring his side to a 3-1 victory at Malaga.
Messi scored once - just once this time - and set up Cesc Fabregas with a brilliant chip, then Thiago with a one-two.