New Saints manager 'brings down' Michael Owen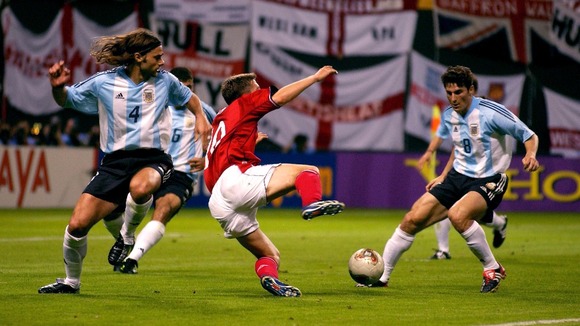 Remember this? New Southampton manager Mauricio Pochettino (above, left) gives away a penalty against England in the 2002 World Cup. He was adjudged to have caught Michael Owen in the box, but the former England striker has since admitted he could have stayed on his feet.
Mr. Beckham stepped up to convert the spotkick and give the Three Lions the win.