Casillas set to miss Champions League tie with Man Utd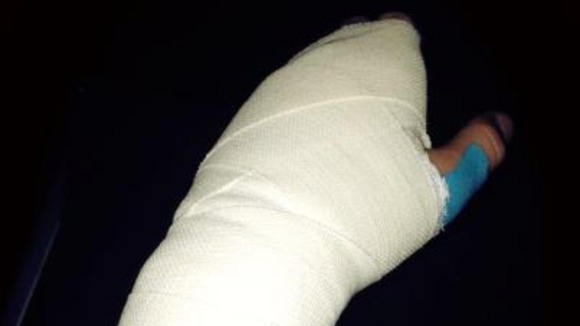 Real Madrid captain Iker Casillas is expected to miss both games of the UEFA Champions League tie against United after suffering a metacarpal fracture (pictured above).
A club statement this morning confirmed Casillas had a fracture.
"After carrying out initial x-rays at Hospital it has been confirmed that the footballer Iker Casillas has suffered a fracture at the base of the first metacarpal on his left hand," the statement read.
The first leg will be played at the Santiago Bernabeu on Wednesday 13th February.