Snapshot: The future's bright, the future is Stephen Quinn in a Hull kit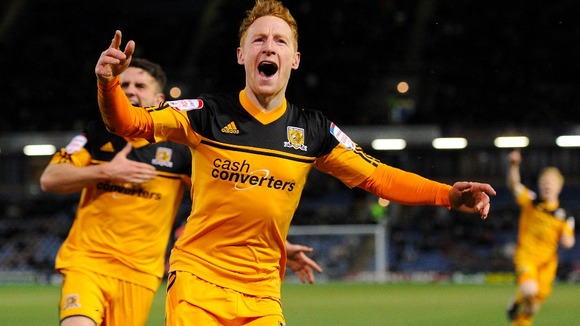 Hull City won 1-0 at a freezing Turf Moor on Monday night, thanks to a goal in the 66th minute by Stephen Quinn.
"It was a horrible hard evening but if you're going to be successful and win leagues then you've got to sometimes come to places like this on a horrible night and get something. That's what we've done," said Hull boss Steve Bruce after the game.