The black-and-white years: Dave Whelan recovers in hospital after breaking his leg in the 1960 FA Cup final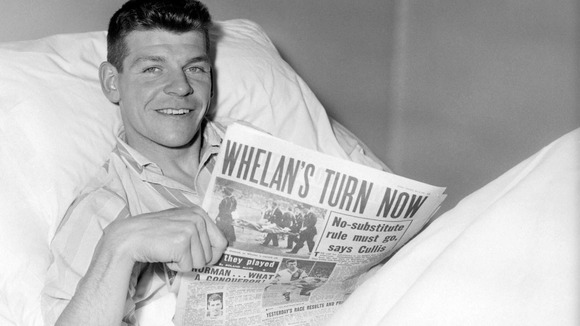 Wigan chairman Dave Whelan had his leg broken by a bad tackle while playing for Blackburn in the 1960 FA Cup final against Wolves. The injury cut short his career.
"When I broke my leg in the cup final it was exactly the same type of tackle," Whelan said today, referring to Callum McManaman's tackle.