Karacan: McCarthy will be worth £20million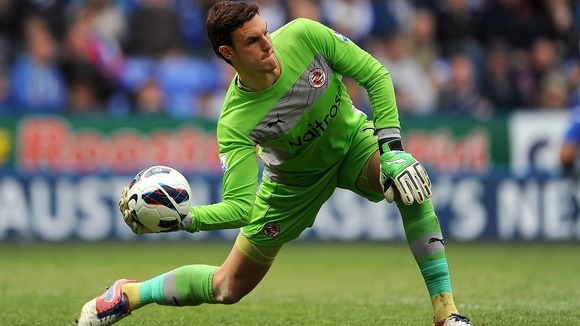 Reading midfielder Jem Karacan has praised team-mate Alex McCarthy, who has caught the eye for the Royals this season.
"He's amazing - unbelievable," Karacan said of McCarthy.
"It's surprising for myself when you see the likes of Jack Butland getting called-up ahead of him.
"You can see the top clubs knocking on the door. But he is playing here and proved himself to be an unbelievable goalkeeper in the Premier League.
"It would be a coup if we could keep him, but he loves it here, is playing here and that's all he ever wanted to do.
"You never know. He will get a lot of games next year, but there will be clubs knocking on the door and definitely a future number one."
Asked how much he is worth, Karacan added: "Around 15 to £20million? You see how much young English players go for - there are some crazy sums out there."