Ancelotti hints at PSG stay next season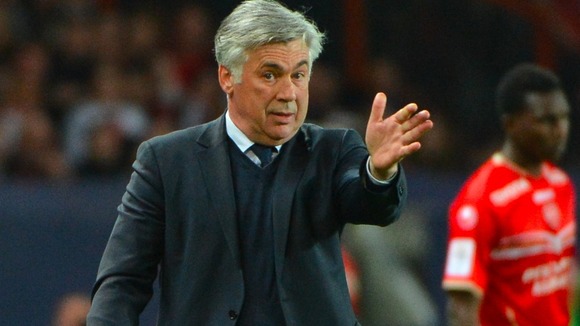 Paris St Germain coach Carlo Ancelotti admits there is a chance he could still be at the Ligue 1 club next season but he first needs to "clarify things" with club president Nasser Al-Khelaifi.
The Italian's future with the Ligue 1 side has been at the centre of recent speculation and earlier this week PSG revealed they turned down an approach for their coach by Real Madrid.And the 53-year-old admits he would be reluctant to leave PSG so soon.
"Of course there is a chance that I will stay," he told L'Equipe. "Today it is 50/50.
"I am settled here and I'm not a person who likes change.
"I was a little disappointed when I left Chelsea (in 2011). And if I leave Paris there will inevitably be sadness, that's normal.
"But in the meantime I want to clarify things (with the president). This applies to everything that has happened this season. A lot has gone on, some of it great, some not so great."