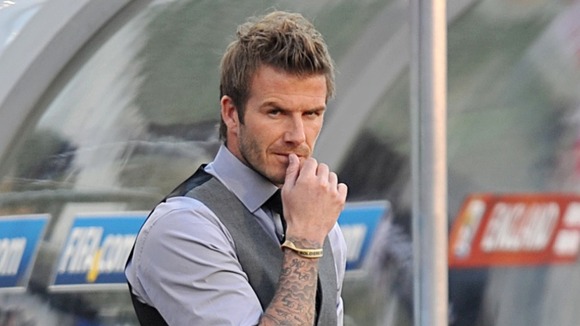 PUNDITRY
An obvious route for former pros - former Manchester United team-mate Gary Neville has made the successful transition to television and contemporary Jamie Carragher is do to the same next season - but Beckham has shown little interest in it so far.
OWNERSHIP
After his sojourn with Los Angeles Galaxy Beckham reportedly had the chance to buy into Major League Soccer, with the midfielder saying in December: "I have the option of owning a franchise, and that excites me."
SPORTS ADMINISTRATION
Beckham was praised for his contribution to London's successful bid for the 2012 Olympics and any project which has him as a figurehead is guaranteed to spark worldwide interest and therefore more likely to succeed.
AMBASSADOR
Beckham has been a goodwill ambassador for children's charity UNICEF and he has been a long-time brand leader for sportswear giant adidas.
MODELLING
As one of the most recognised faces in world sport Beckham has already done his fair share of photoshoots - most famously in a pair of underpants - and it would be a sideline he has more time for now.
ACTING
Beckham struck up a friendship with Hollywood A-lister Tom Cruise during his time in LA and so maybe he could call in a favour to get himself a role. After all, the considerably less-photogenic Vinnie Jones has done it.