Atletico win Copa del Rey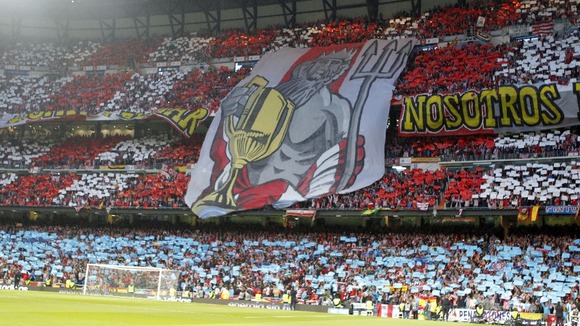 Cristiano Ronaldo and Jose Mourinho were sent off as Atletico Madrid beat Real Madrid in extra-time at the Bernabeu to overcome their local rivals for the first time in 14 years and lift the Copa del Rey.
Miranda's header in the 99th minute won it for Atletico. Ronaldo's header gave Madrid the lead after 14 minutes, but Diego Costa levelled 10 minutes before half-time.