Benzema and Ribery go on trial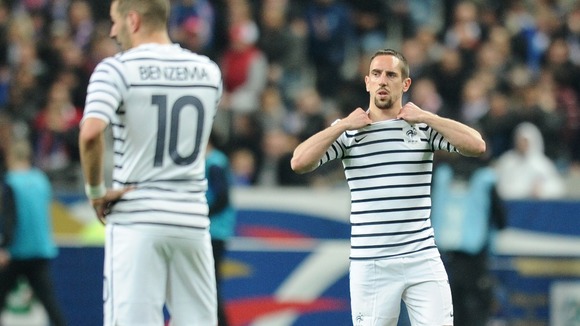 French footballers Franck Ribery and Karim Benzema are set to go on trial in Paris accused of paying for sex with an underage prostitute.
Both players have been under investigation for more than two years over allegations of paying Zahia Dehar, who was then 16, for sex in 2008 and 2009.
Under French law, paid sex with an individual under the age of 18 is regarded as sex with a minor.
If found guilty, they could be sentenced to three years in prison and face fines of 45,000 euros (£38,000.)