De Sanctis pays for advert to thank Napoli fans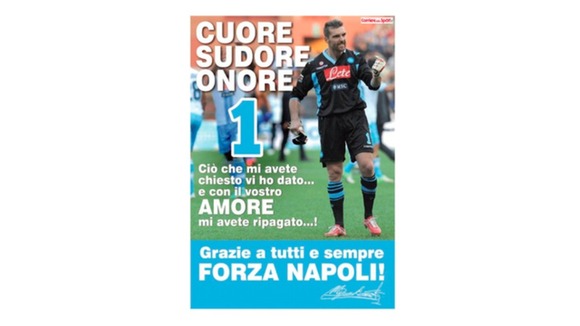 Morgan De Sanctis has taken a leaf out of Roberto Mancini's book by paying for an advert as a way of thanking supporters.
The Italian stopper has agreed to swap Napoli for Roma after Rafael Benitez made it clear Pepe Reina would be his number one goalkeeper in Naples.
The advert, in Corriere dello Sport, translates as, "what you asked of me I gave to you and with your love you paid me back. Thanks to everybody and always Forza Napoli."