Europe's top leagues compared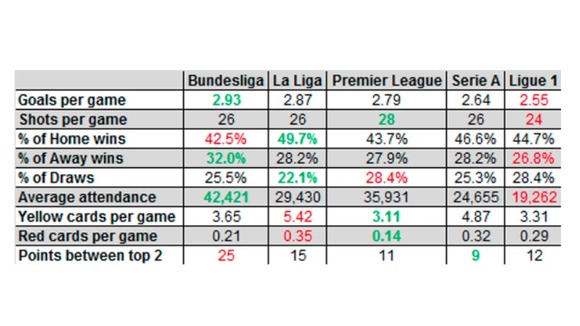 Bundesliga365.com have published stats comparing Europe's top five leagues last season - the Premier League, La Liga, Bundesliga, Serie A and Ligue 1.
There were more goals per game in the Bundesliga, who also boasted the highest average attendance. The Premier League came second in both categories.
The Premier League did enjoy more shots per game than any of their European rivals, while English referees were least likely to brandish a red or yellow card.