What was Zlatan wearing last night?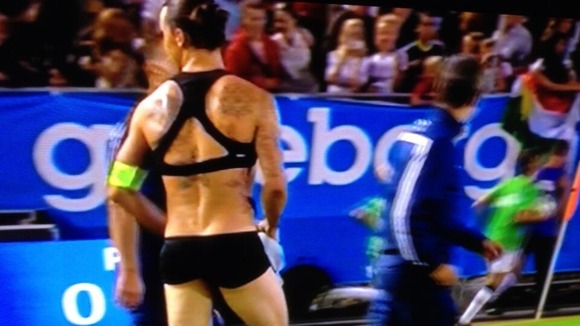 Karim Benzema scored the only goal as Carlo Ancelotti claimed a 1-0 pre-season win over former club PSG last night, but the main talking point was Zlatan Ibrahimovic strutting his stuff in what looks like a bra and hot pants.
Not so sexy, Zlatan...